What began as a crowdfunded effort by 38,000 people from 160 countries has grown into an organization now cleaning the Great Pacific Garbage Patch and intercepting trash in rivers before it enters the ocean. As of August 2023, your support has helped us remove over 4.8 million pounds of trash from the environment. As a non-profit, The Ocean Cleanup continues to rely on the support of individuals and organizations to succeed in ridding the world's oceans of plastic. This support comes in many forms, ranging from one-off donors and Independent Supporters to large multi-year partnerships.
What is an Independent Supporter?
Independent Supporters are organizations that have made a monetary donation. The Ocean Cleanup has now introduced the Independent Supporter Badge as a way to give back to the supporters who help us move closer to our mission, offering them a tangible way to show their support. To ensure that the Independent Supporter badge is used fairly and not with commercial intent, we will assess each badge request individually, checking that the donation made is relative to the company size and revenue. Our team will contact you once they confirm that the badge will be issued.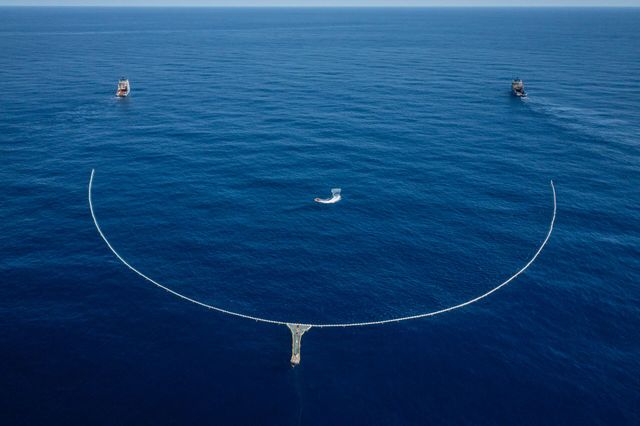 The Independent Supporter Badge
Once a donation is made, organizations can request an Independent Supporter badge, which will be linked to the organization with a unique identifying number and include the year in which the organization donated.
When issued, your organization can use the badge on your website and social media channels to show your support of The Ocean Cleanup – but it cannot be used in direct marketing activities or as part of the sales strategy. For more information, please see our FAQs below.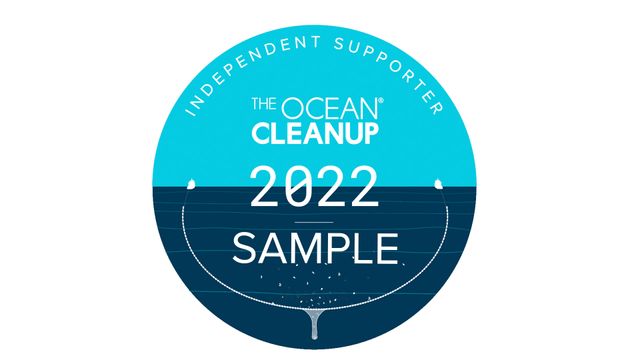 Application form
Apply for an Independent Supporter Badge via the form below.