Join the cleanup
You can help
rid the oceans of plastic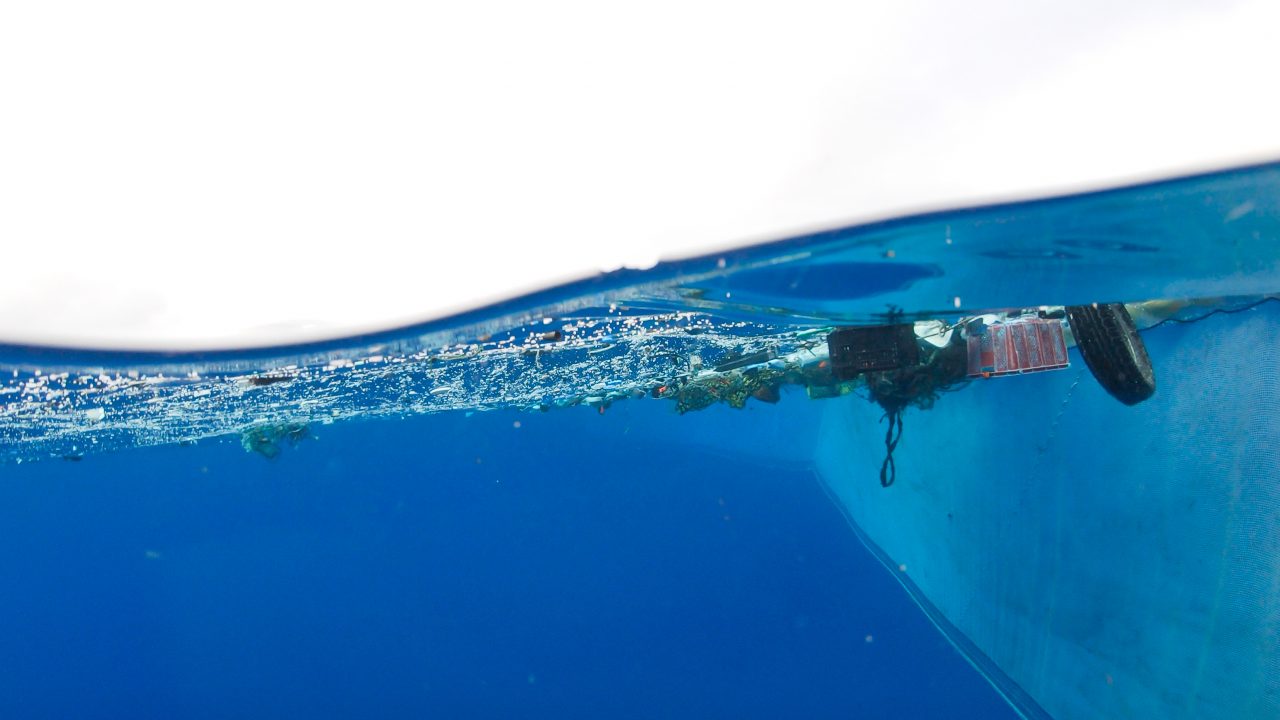 Cleaning up 90% of floating ocean plastic pollution

by 2040

With your help, we can work towards a future where plastic no longer pollutes our oceans. This is possible by cleaning up what is already out there, and stopping plastic on its way to the ocean via rivers. We are currently cleaning up in the Great Pacific Garbage Patch, as well as working on more river Interceptor deployments in some of the world's most polluted rivers.
Highlights

resulted from donor support
Confirmed proof-of-technology for our ocean cleanup technology in October 2021, and cleaning the Great Pacific Garbage Patch since
Deployed 14 river Interceptors in 7 countries, with many more in the pipeline
Published over 50 peer-reviewed articles, leading in the field of ocean and river plastic pollution science
Grew from a team of volunteers to over 130 employees – building on a strong foundation for scale-up in oceans and rivers around the world.
Removed over 7 million kilograms (16.2 million pounds) of trash from the environment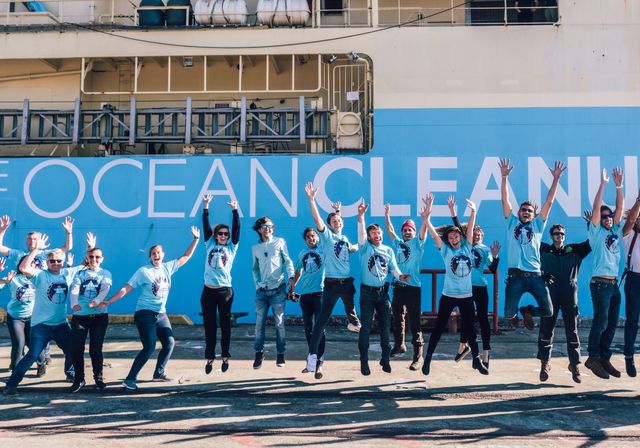 A word from the
crew
See what some of the people behind The Ocean Cleanup are working on. As a supporter, you help us work towards cleaner oceans every day.
Stella

Catch Management Director

"My team works on ensuring that the plastic removed from oceans and rivers does not go back into the ocean, either by creating durable new products or processing it otherwise. Thank you for supporting this important pillar of our mission."

Fedde

Project Engineer

"From insolvable problems to a working solution and proven technology! I'm very proud to have been a part of the full development of our ocean cleanup systems. We are now fine-tuning and upgrading System 03 to further increase the amount of plastics we remove from the Great Pacific Garbage Patch. "

Linda

HR Coordinator

"Thanks to your support, we can attract and take care of the best people with the right skills to solve the challenge. Glad to play a role in this meaningful mission."

Yannick

Computational Modeler

"The efficiency of our ocean operation relies on us targeting plastic "hotspots", which we find with the help of computational modeling. It's a great feeling to go from making the model to seeing us remove literally tons of plastic from the middle of the ocean. Thank you for allowing me to contribute to making this crazy dream of clean oceans a reality."

Praise

Supply Chain Coordinator

"To improve value for your money, there is need to plan and spend wisely. I am here to make sure that The Ocean Cleanup is compliant, sustainable, and spending efficiently in order to achieve its mission."

Chris

Senior Project Engineer

"Deploying an Interceptor in a river is an intricate process involving technology selection, operational, environmental, and plastic monitoring plans, stakeholder management, and understanding of legal and regulatory elements. Thank you for helping me and my team with these crucial processes in our River program."

Helen

Plastic Lab Scientist

"To effectively solve this problem, we need to understand its many nuances. Our research is at the forefront of plastic pollution science, and our insights are crucial for our cleanup plans and technology designs. Thank you for helping us solve this problem based on scientific data. "

Valentina

Creative Content Producer

"We want to take our supporters along for the crazy ride that this mission is. My team documents our knowledge and progress through videos, pictures, and other visual/audio content, allowing our story to be better understood and shared. Thank you for helping spread our progress around the world!"
FAQs and Other Ways To Help
Give By Bank Transfer Or Check

We also accept donations via check or wire/bank transfer.

Tax Deductability Of Your Donation

Donors can give to two different charities, one in the Netherlands and the other in US.

Raise Funds For Cleaner Oceans

Rally your network to raise funds towards The Ocean Cleanup mission.

Making Large Donations

As philanthropists and corporations, you're welcome if you would like to donate to make a large in-kind or monetary contribution.