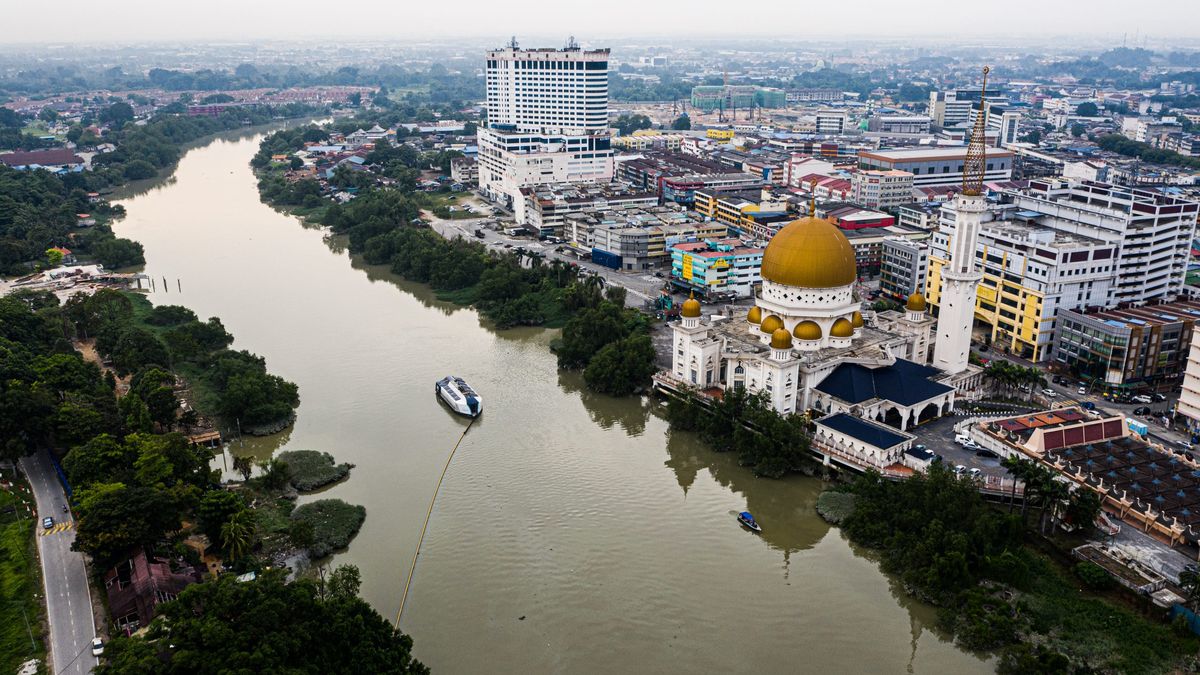 Halting plastic before it reaches the ocean
Tackling trash in
rivers
80%

of river plastic
stems from


1000 rivers

Rivers are the main source of ocean plastic pollution. They are the arteries that carry waste from land to the ocean. According to our research, 1000 rivers are responsible for roughly 80% of riverine pollution.
We aim to tackle plastic in
1000 rivers
To rid the oceans of plastic, we need not only to clean up what is already out there but also stop new plastic from entering the ocean. Working together with government leaders, individuals, and private corporations, our goal is to tackle these 1000 most polluting rivers all over the world.
Every single year, marine plastic costs the economy (6 to 19) billions of dollars – impacting tourism, fisheries and aquaculture, and (governmental) cleanups. And that doesn't include the impact on our health and on the marine ecosystem. Intercepting plastic in rivers is much more cost-effective than dealing with the consequences downstream.
Interceptor Solutions
No one river is the same. Factors like river width, depth, flow speed, debris composition, seasonality, and tides all have a major influence on the success of a river intervention. To tackle different types of scenarios, we have a family of technology solutions to choose from, ranging from high tech to low tech. Besides the ones listed below, we investigate the most suitable and effective ways to intercept plastic in other rivers on a case-by-case evaluation, and more solutions will be added to our portfolio.
Interceptor
Original
The Interceptor Original is our first river cleanup technology. The Interceptor Original is a high-tech solution with solar-powered mechanics, smart processing, and connectivity for easy performance tracking. It is designed for series production, and in December 2020, we entered a partnership with Konecranes to begin manufacturing for more locations. Due to its autonomous and large cleaning capacity, this is the primary technology we evaluate for feasibility in any new river we plan to tackle. We currently have deployed this technology in five locations: Indonesia, Malaysia, the Dominican Republic, Vietnam, USA (California). To learn more, visit our Interceptor Original page: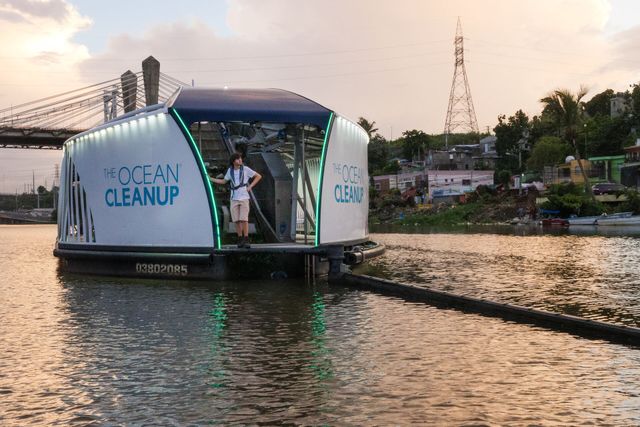 Interceptor
Barrier
The Interceptor Barrier is a solution that consists of a standalone floating barrier anchored in a U-shape around the mouth of a small river. This intercepts the trash and buffers it until it is removed from the water. The design builds on our experience from our existing Interceptor deployments. In fact, it is a variation of the barrier we use to concentrate trash toward the mouth of a standard Interceptor. The main difference is that, in this case, most of the barrier is permeable and is thereby optimized to efficiently buffer trash in the water.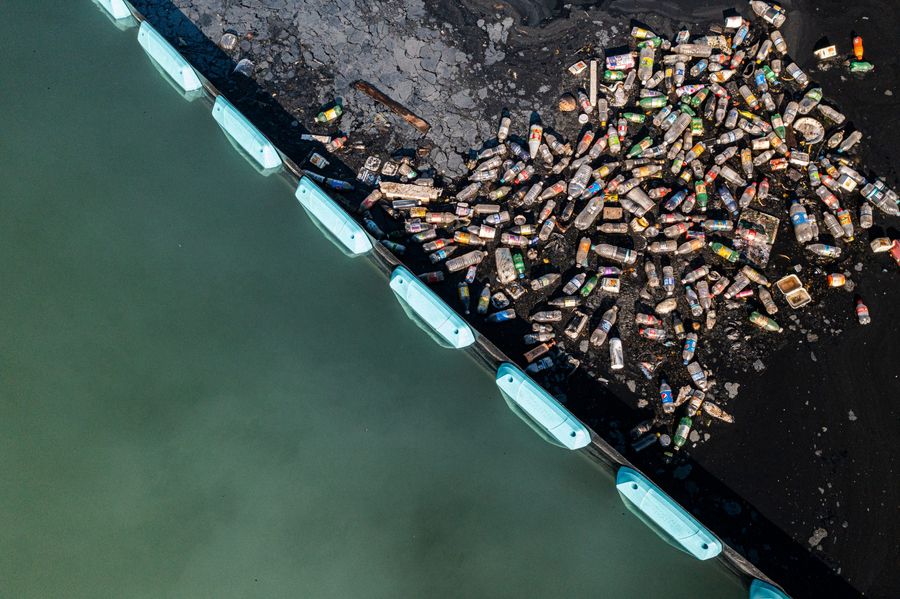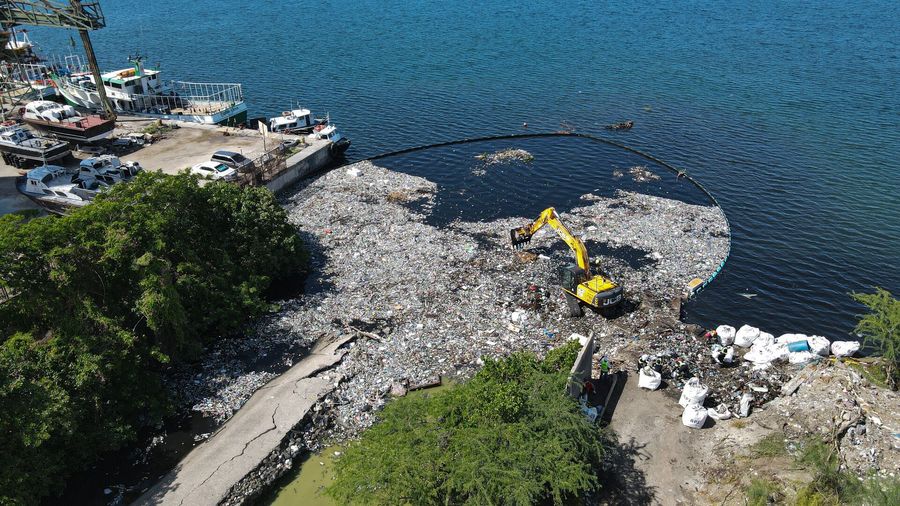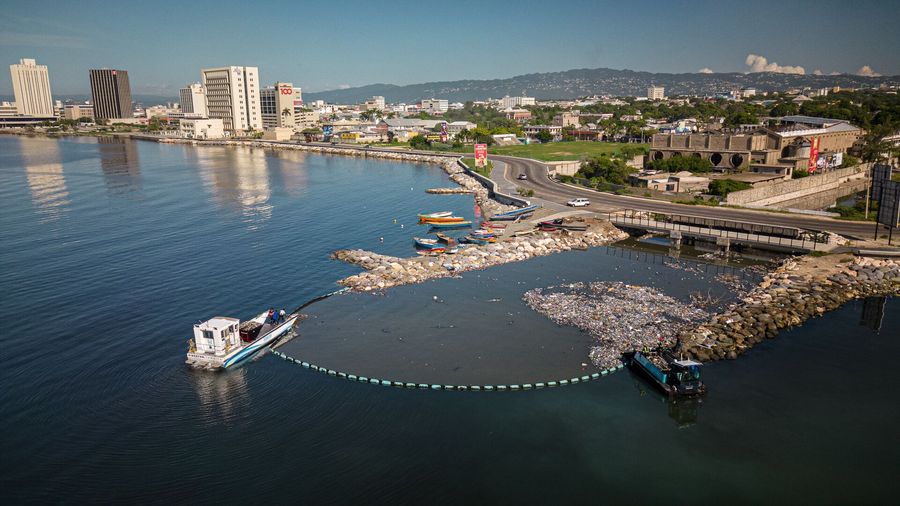 Interceptor
Tender
The Interceptor Tender was developed to work alongside our Interceptor Barriers. This small powered barge uses a conveyor belt to scoop up the trash from a barrier and offload it into a dumpster onshore. While the Interceptor Barrier is a tool to intercept trash, it's not capable of extracting and offloading on its own. This is where the Interceptor Tender comes in. This mobile extraction and offloading unit – developed in collaboration with Berky GmbH – is capable of servicing multiple barriers, and we expect to see multiple Interceptor Barrier deployments in close proximity to others. This means that the cost of extraction/offloading equipment is shared over multiple Interceptor sites.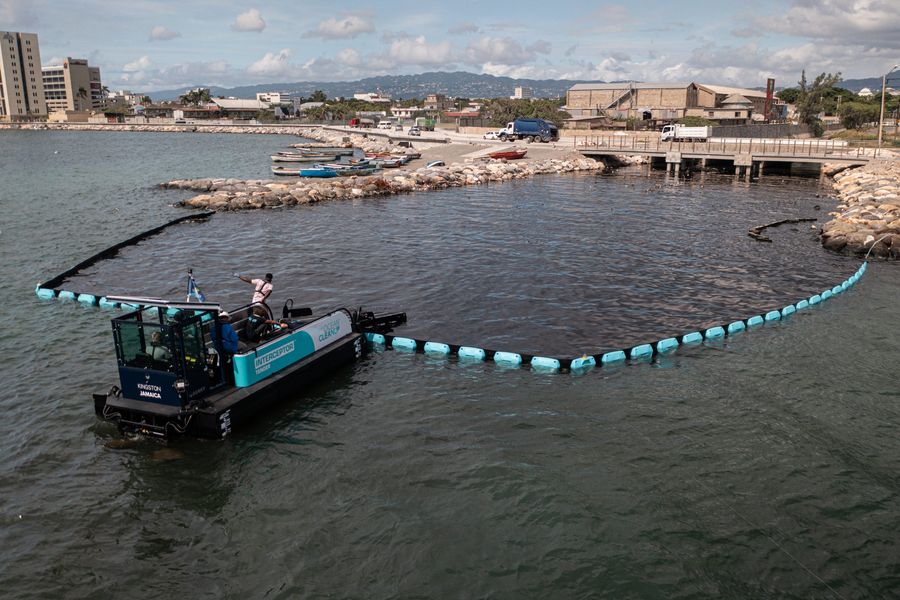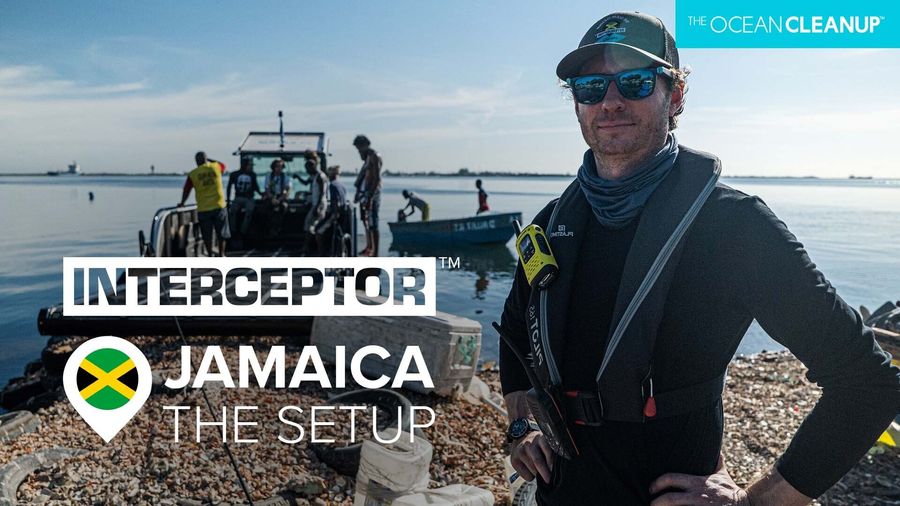 Interceptor
Barricade
The Interceptor Barricade was installed for testing in the Rio Las Vacas, Guatemala, in late May 2023 to halt the yearly tsunamis of trash that flood down the river during the rainy season. To withstand these exceptional high-pressure events, we developed a new Interceptor concept for this location. The Interceptor Barricade consists of two booms: one upstream and one downstream. The one upstream will take the majority of the pressure and the waste. This location is best suited for effective plastic extraction. The boom downstream catches any plastic missed or lost due to the pressure build-up and rapid trash accumulation in this uniquely challenging river.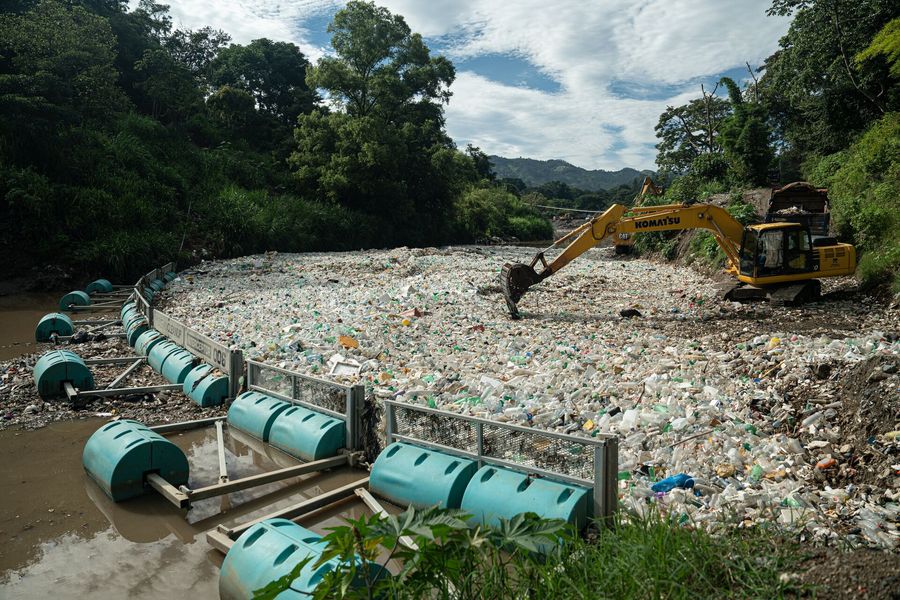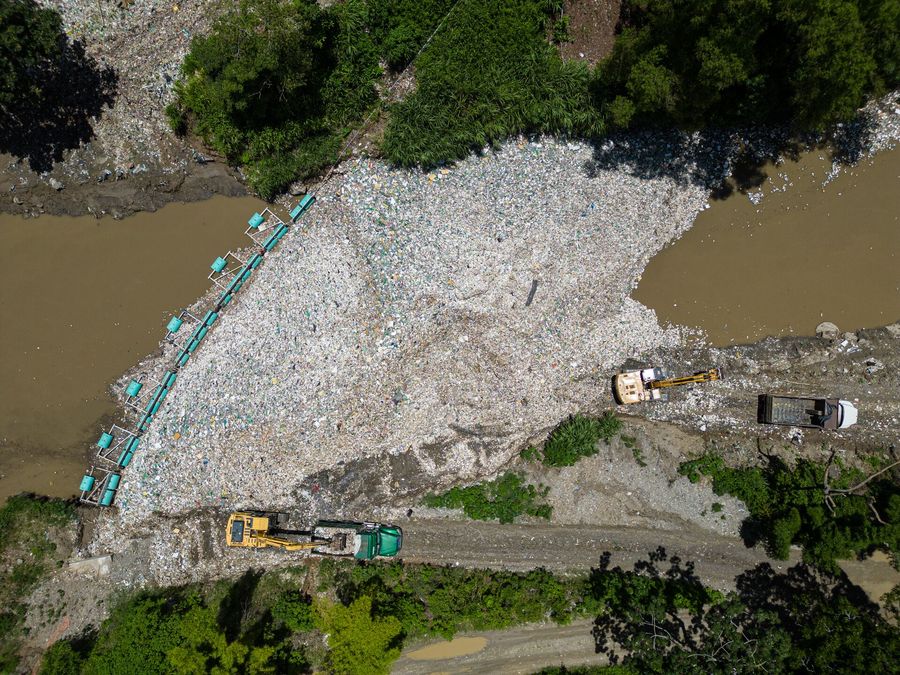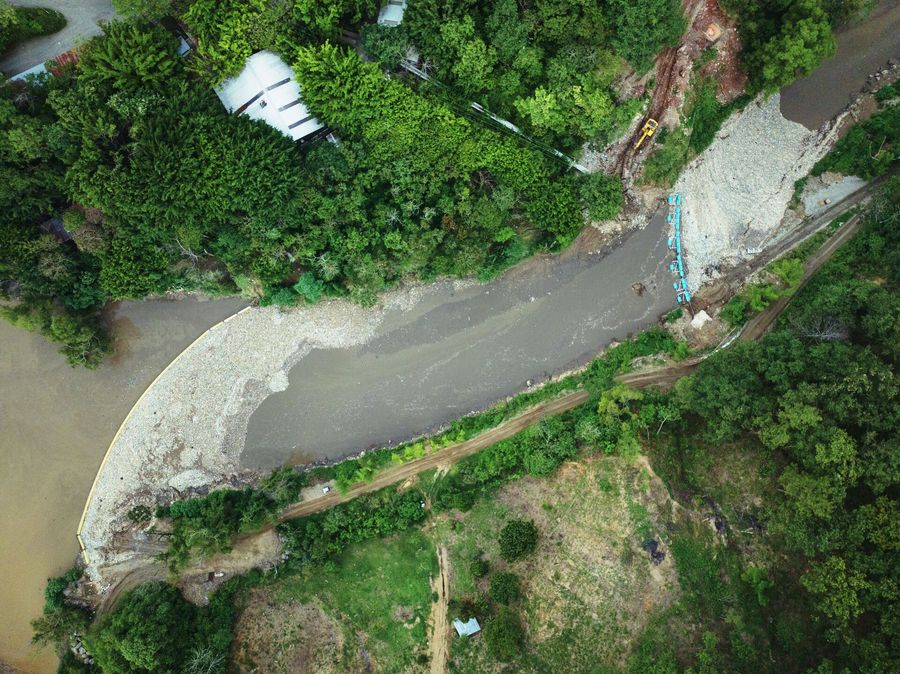 Interceptor
Guard
The Interceptor Guard was first deployed in D'Aguilar Gully, Kingston Harbour, Jamaica. The Interceptor Guard is specifically suited for shallow waters, as it can beach without structural impact.
The Interceptor Guard can also be used in combination with an Interceptor Barrier, as a "no-return boom". This is because in some gullies, we see that wind and waves can move trash too far from the reach of the Interceptor Tender – making extraction and processing more difficult. In those instances, the Interceptor Guard can be installed to prevent captured trash from flowing back upstream in the gully.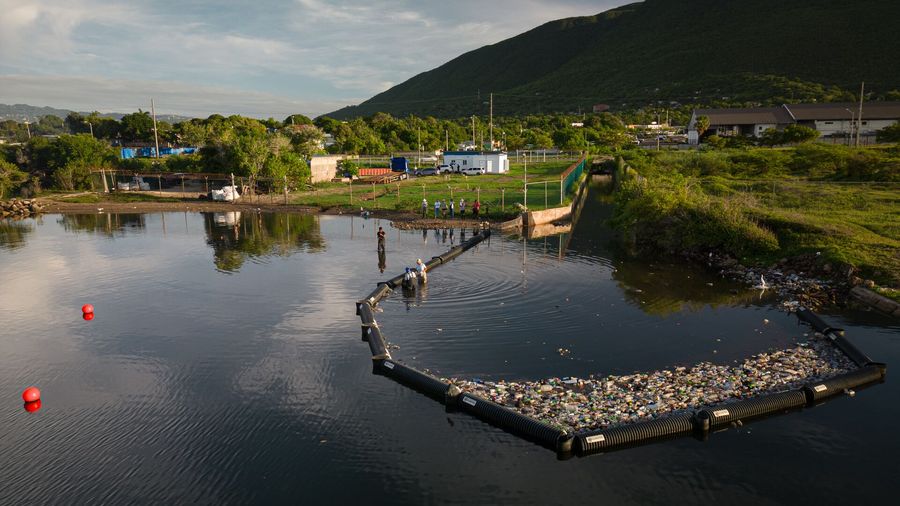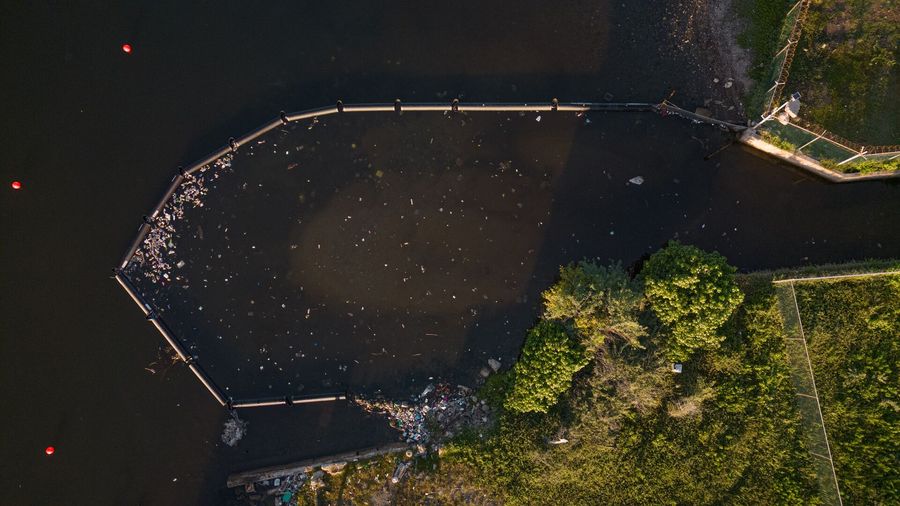 Dashboard
We currently have 14 Interceptors deployed in 7 countries. Keep track of upcoming and deployed Interceptor Solutions on our dashboard.
| Interceptors deployed | LOCATION | TYPE |
| --- | --- | --- |
| INTERCEPTOR 001 | Cengkareng Drain, Jakarta, Indonesia | Interceptor Original, Gen. 1 |
| INTERCEPTOR 002 | Klang River, Klang, Malaysia | Interceptor Original, Gen. 2 |
| INTERCEPTOR 003 | Can Tho River, Can Tho, Viet Nam | Interceptor Original, Gen. 2 |
| INTERCEPTOR 004 | Rio Ozama, Santo Domingo, Dominican Republic | Interceptor Original, Gen. 2 |
| INTERCEPTOR 005 | Klang River, Klang, Malaysia | Interceptor Original, Gen. 3 |
| INTERCEPTOR 006 | Rio Las Vacas, Guatemala | Interceptor Barricade |
| INTERCEPTOR 007 | Ballona Creek, Los Angeles, USA | Interceptor Original, Gen. 3 |
| INTERCEPTOR 008, 009, 010, 011, 012, 013, 014 | Kingston Harbour, Kingston, Jamaica | Interceptor Barriers, Interceptor Tender and Interceptor Guard |
Together we can tackle plastic in a 1000 rivers
At The Ocean Cleanup, we see ourselves as the architects of river projects to stop the inflow of plastic into the oceans. We bring the knowledge (where and how to intercept riverine plastic), provide solutions (e.g. our Interceptors), and use an extensive network to raise awareness, helping to attract funding and financing.
Given the scale and the urgency of the issue, we depend on partners who, by working closely together, can help us in reaching our goal of tackling plastic in the 1000 most polluting rivers.
Execute

Operators
Our local partners operate the Interceptors to extract the waste from the river and bring this on shore. They work together with responsible waste handlers to sort debris and recycle plastic where possible.

Initiate

Governments and river owners
Operators need support from (local) governments, who can provide the necessary permits to operate in rivers. Collection fees from governments and cities help safeguard continuity in waste extraction by the operators.

Accelerate

Funders and sponsors
Funders, sponsors, and investors make these river cleanups possible and accelerate the deployment of Interceptors. With your help, we can build consortia to clean rivers where it is most necessary.
A word from our Interceptor partners
Inka Mattila, Dominican Republic

Resident Representative UNDP

"The Interceptor 004 in the Dominican Republic has catalyzed nationwide discussions and concrete action on the system around the system and the whole plastic and waste management chain. This collaboration serves as a reference for other global developments under the collaboration agreement between The Ocean Cleanup and UNDP"

Syaiful Azmen, Malaysia

Managing Director of LLSB

"We are excited about the possibilities to embed more sustainable practices into our operations including new ways to support our existing cleaning methodology in Klang River that can withstand strong currents, large volumes of water, and manage both organic and inorganic waste"

Caroline Mahfood, Jamaica

CEO, GraceKennedy Foundation

"The project is super exciting and a great learning opportunity. It's a game changer for the cleanup of the Kingston Harbour. What I love about it is to see the buy-in from our government partners, the private sector and from the general public."

Alicia Beauford, Jamaica

Operator, Clean Harbors Limited Jamaica

"It has brought tremendous satisfaction to see so many people invested in cleaning up Kingston Harbour. This project is now our legacy to those who follow; nothing is impossible and if we continue to work together, everyday we'll get closer to ridding our world's oceans of plastic."

Doddy, Indonesia

Operator, DLH

"I'm happy to be able to contribute so far, especially on the water-based waste collection before it enters the sea and being able to capture plenty of waste."

Felix Orlin, Indonesia

Project Manager at Royal HaskoningDHV

"Working together with The Ocean Cleanup to clean some of the most polluted rivers in Indonesia is a blessing for me! It provides me with an opportunity to give back to my beloved country Indonesia. Let's work together to leave cleaners rivers and oceans for the future generation!"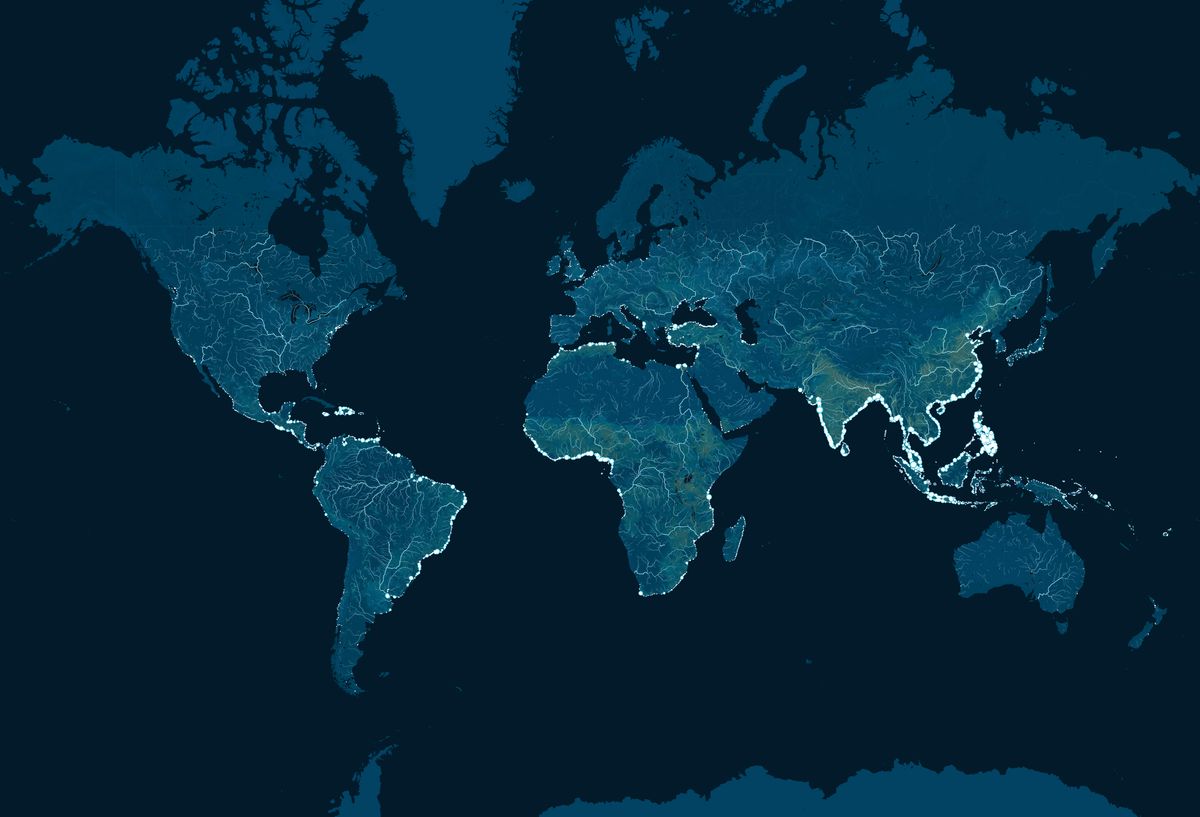 The 1000 top polluting rivers
Join us in tackling 1000 rivers – by helping to spread the message about riverine pollution and supporting our mission.