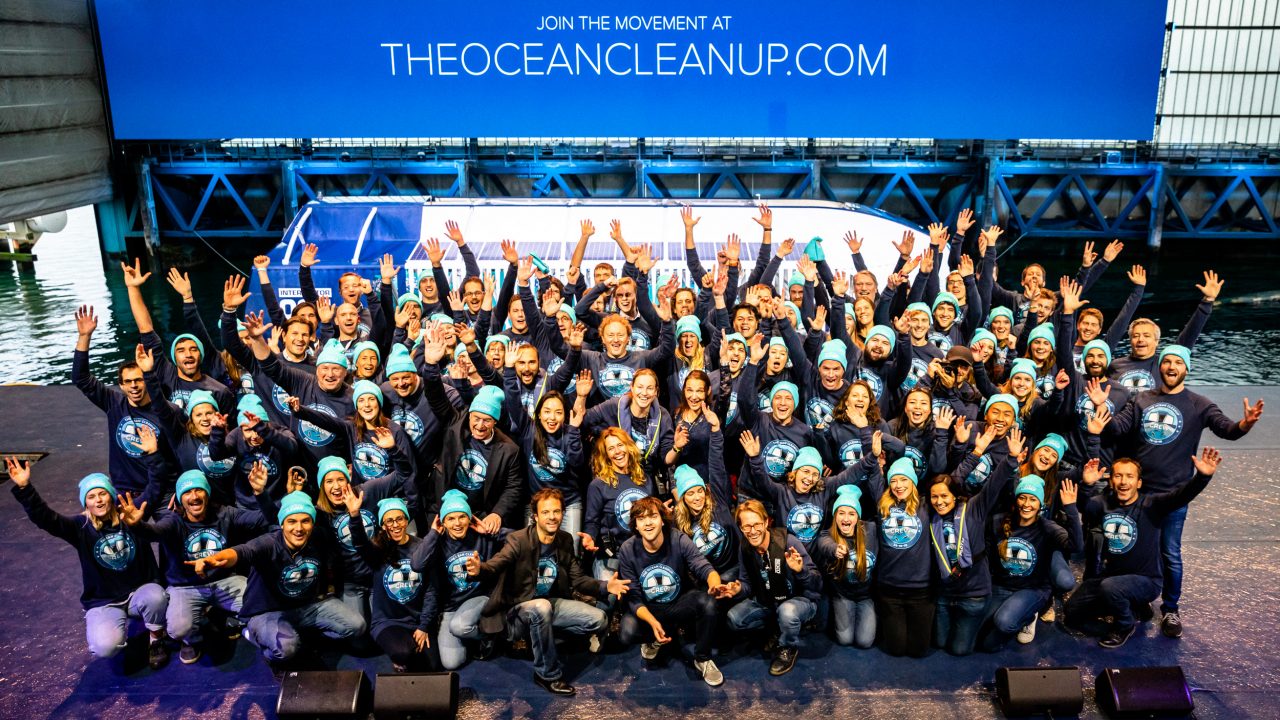 Let's build a clean future
Careers
We seek
passion

and

excellence

Our mission is to develop advanced technologies to rid the oceans of plastic. We need to complete one of the most ambitious engineering projects on the face of the planet. To succeed in our mission, we hire dedicated, fully focused and out-of-the-box thinking employees.

If you are a master problem solver and are willing to do whatever it takes to rid the world's oceans of plastic, we want you at The Ocean Cleanup.
Our
values
DATA-DRIVEN
We validate our work with science and numbers
THINK BIG
We start by tackling the big problems and solve the smaller ones along the way
WORK WITH NATURE
Technology should be symbiotic with the environment
HIGHLY FOCUSED
Trying to do everything often leads to accomplishing nothing
STRIVE FOR SIMPLICITY
We avoid interdependency for faster iteration cycles
ITERATIVE
We test often and fast – to learn as we go and adapt when needed
BUILD WITH EXPERTISE
… but not without questioning it
NON-PROFIT
The Ocean Cleanup is a project that has a strict deadline; once the oceans are clean, our project is complete
Need a few
good reasons

to join the team?
See your work getting implemented within months of initial design
Work on cutting-edge engineering, modeling, and plastic pollution research.
Be part of a driven group of experts, who see the "impossible" as temporary.
Play a key role in launching the largest cleanup in history.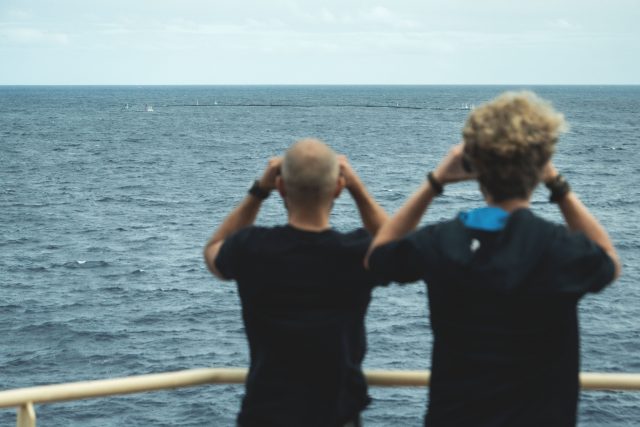 We bring the
Silicon Valley culture

to the Netherlands
Build, break, learn, and repeat: we iterate fast and continuously
We work anywhere, anytime.
Personal accountability is our culture (no time sheets or fixed number of holidays)
From (free) team lunches, to drinks on the terrace, to ping pong – we work hard, but we also enjoy downtime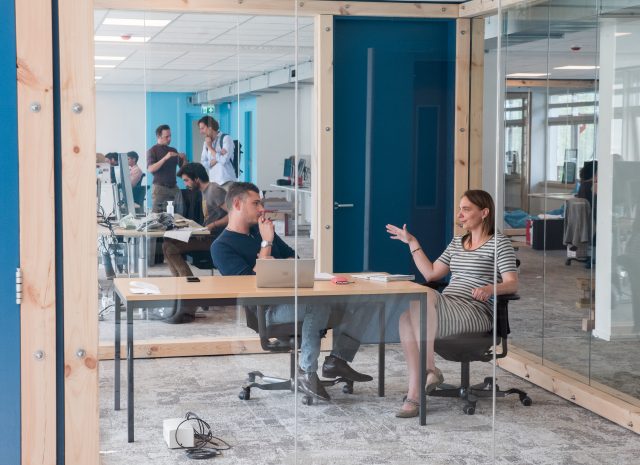 Boyan Slat

CEO and Founder

Chris Worp, MSc

Managing Director

Lonneke Holierhoek, MSc

Director of Science & Operations

André Vollering, MSc

Data Engineer

Anne Raangs, MSc

Operations Officer

Arjen Tjallema, MSc

Technology Manager

Bastiaan Dubois, MSc

Business Development Manager

Bruno Sainte-Rose, PhD

Lead Computational Modeler

Carlo Wesseling

Head of Business Development - Rivers

Carmen Peren, MSc

HR Manager

Chris Reichard, MSc

Lead Structural & Mechanical Engineer

Dan van der Kooy

Senior Video Producer

Deborah Koskela, BSc

Lead Hydrodynamic Engineer

Dieuwertje Ewalts, MSc

Director Fundraising & Strategy

Eline Spek, MSc

Program Coordinator

Ellen Hoogland, LL.M.

General Counsel

Erika Träskvik, MSc

Digital Communications Manager

Evelyn Bray, BSc

Partnerships Manager

Fedde Poppenk, MSc

Mechanical Engineer

Femke Hoes

Finance Coordinator

Florent Beauverd, BSc

Creative Content Director

Francesco Ferrari, MSc

Environmental Monitoring Coordinator

Hanna Beumer, BSc

Executive Assistant to CEO

Henk van Dalen, MSc

Project Manager

Henning Lagemann, MSc

Junior Project Engineer

Jaap Spaans, BSc

Design Engineer

Jasper van Eijk, BSc

Project Engineer

Jean-Sebastian Verjut, MSc

Senior Structural Engineer

Joel Jansen, MSc

Specialist Engineer

Joost Dubois, MSc

Director Communications

Julius Lein, MSc

Technical Superintendent

Laurent Lebreton, MSc

Oceanographer

Lourens Meijer, MSc

Senior Hydrologist

Maggie Lund, MBA

Head of Business Development China and Philippines

Marieke Bijl, LL.M

Office Manager

Matthias Egger, PhD

Lead Ocean Field Scientist

Matthias van Middendorp, MSc

Design Engineer

Peter Wiersum, OLY

Project Manager Communications

Rachel Richardson, BSc

Manager, Creative Copy & PR

Reijnder de Feijter, MSc

R&D Engineer

Roberto Brambini, MSc

Hydrodynamic Engineer

Robin de Vries, MSc

Geospatial Analyst

Rutger de Witt Wijnen, LL.M.

General Counsel

Sander Darricarrère, BSc

Design Engineer

Sarah-Jeanne Royer, PhD

Oceanographer

Sjoerd Drenkelford

Installation Officer

Stijn Pinson, MSc

Project Engineer Electrical Systems
The latest
updates
Read about recent progress and achievements.
Support

the cleanup

Help us bridge the gap between the first system and full-scale deployment.