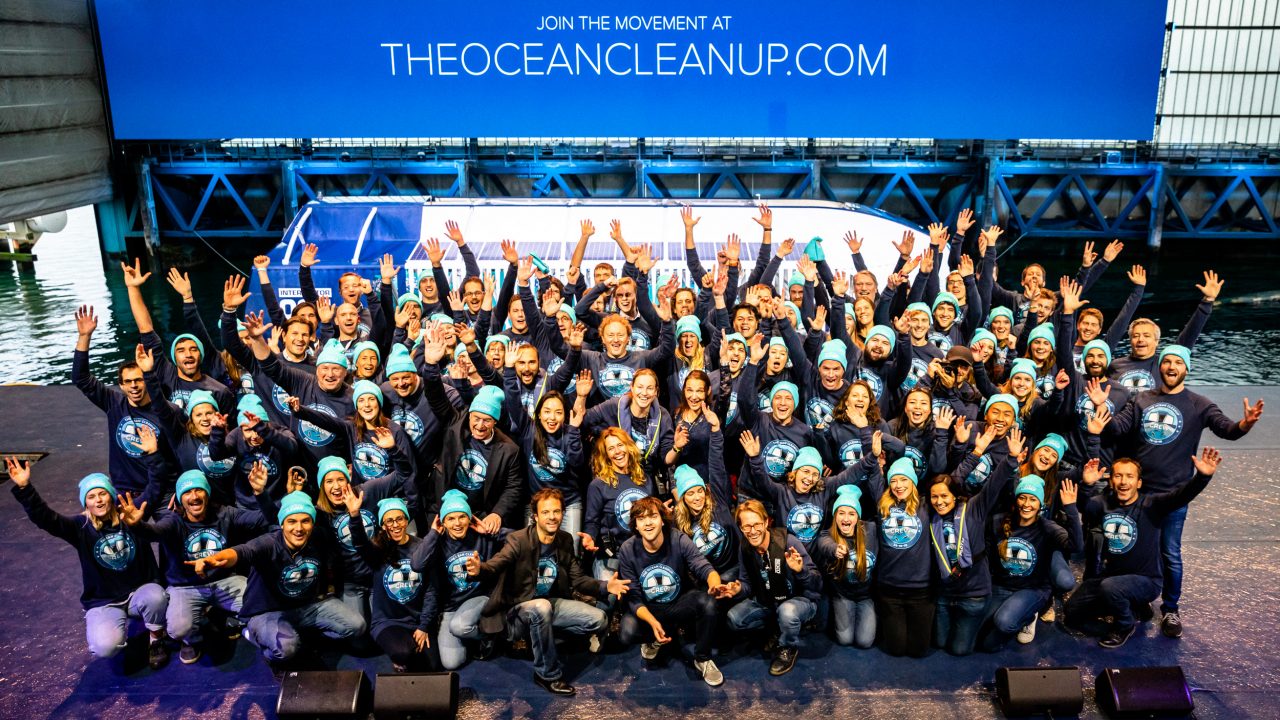 Let's build a clean future
Careers
We seek
passion

and

excellence

Our mission is to develop advanced technologies to rid the oceans of plastic. We need to complete one of the most ambitious engineering projects on the face of the planet. To succeed in our mission, we hire dedicated, fully focused and out-of-the-box thinking employees.

If you are a master problem solver and are willing to do whatever it takes to rid the world's oceans of plastic, we want you at The Ocean Cleanup.
Our cultural
philosophy
DEDICATED TO OUR MISSION
We put our mission first, set challenging ambitions, and persevere where any normal person would have long given up on a quest to rid the world's oceans of plastic.
DRIVE FOR IMPROVEMENT
To innovate through uncharted waters, we transparently discuss issues, challenge each other, and approach failures as Unscheduled Learning Opportunities.
DELIVERING IMPACT
Through pragmatic, focused, and disciplined execution, we work to maximize plastic collection and put ourselves out of business as fast as possible.
DOING TOGETHER
This problem is too big for anyone to solve alone, so it's important to trust and build on each other and our partners. We celebrate team wins and have fun while we're at it!
Need a few
good reasons

to join the team?
See your work getting implemented within months of initial design
Work on cutting-edge engineering, modeling, and plastic pollution research.
Be part of a driven group of experts, who see the "impossible" as temporary.
Play a key role in launching the largest cleanup in history.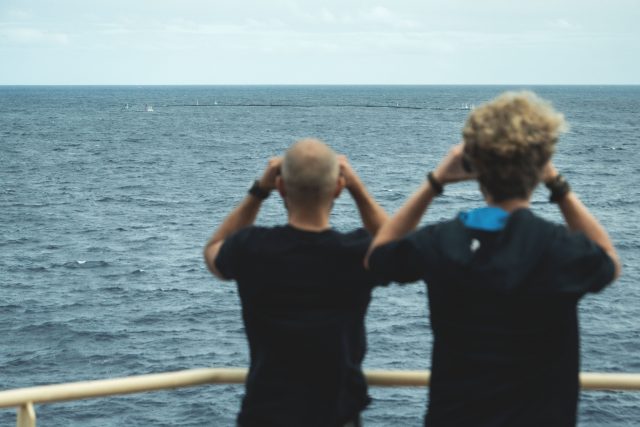 We bring the
Silicon Valley culture

to the Netherlands
Build, break, learn, and repeat: we iterate fast and continuously
We work anywhere, anytime.
Personal accountability is our culture (no time sheets or fixed number of holidays)
From (free) team lunches, to drinks on the terrace, to ping pong – we work hard, but we also enjoy downtime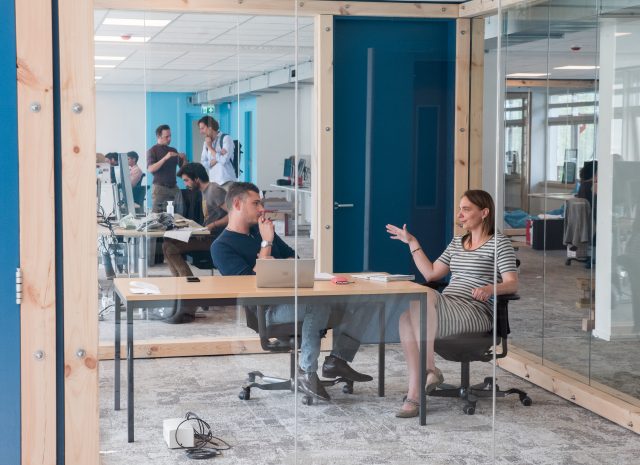 Hear it from the team
Curious to hear how it is to work at The Ocean Cleanup? Listen to our team members explain their work in our podcast. Available on Spotify and all other podcast platforms.
Boyan Slat

CEO and Founder

Chris Worp

Managing Director

Lonneke Holierhoek

Director of Science & Operations

Alexandra Hostier

Head of Government Affairs

André Vollering

Data Engineer

Andriarimina Rakotonirina

Computational Modeler

Angela Osorio

Operations Officer Waste

Anne Raangs

Operations Officer

Arjan Verschoor

Head of Engineering

Arjen Tjallema

Technology Manager

Axel Peytavin

Computational Modeler

Bastiaan Dubois

Business Development Manager

Carlo Wesseling

Head of Business Development - Rivers

Caroline Leclerc

Business Development Manager EMEA

Chris Reichard

Lead Structural & Mechanical Engineer

Christian Cocca

QA/ Test Manager

Dan Leahy

Chief Development Officer

Dan van der Kooy

Senior Video Producer

Daniella Kern

Legal Assistant

David Cecchini

QESH Manager

David Higgins

River Survey Engineer

Deborah Koskela

Lead Hydrodynamic Engineer

Eline Spek

Program Coordinator

Elisabeth Thiemann

Valorization Intern

Ellen Hoogland

Senior Counsel

Emma Brussen

Community Manager

Erika Träskvik

Digital Communications Manager

Eva Snijder

Material Development Manager

Evelyn Bray

Partnerships Manager

Fedde Poppenk

Mechanical Engineer

Femke Hoes

Finance Coordinator

Florent Beauverd

Creative Content Director

Gerianne Terlouw

Research Program Coordinator

Glen Kissack

Operations Manager

Hannah Kortman

Intern Ocean Research

Henk van Dalen

Director Ocean

Henning Lagemann

Junior Project Engineer

Irina Novikova

Business Developer Asia

Jaap Spaans

Design Engineer

Jasper van Eijk

Project Engineer

Joel Jansen

Specialist Engineer

Jolanda Dubois

Accounting assistant

Joost Dubois

Director Communications

Julius Lein

Technical Superintendent

Karen Shepherd

Executive Assistant

Leonardo Avezzano

Head of Valorization

Leticia Passos

Senior Legal Counsel

Lourens Meijer

Senior Hydrologist

Luka Driesen

Communications Intern

Maarten van Berkel

Data Architect

Maggie Lund

Head of Business Development China and Philippines

Manon Ait Amrouche

Senior Project Engineer

Marieke Bijl

Office Manager

Martin Gonzalez

Hydrodynamic Engineer

Mathieu Feisthauer

Head of Operations

Matthias Egger

Lead Ocean Field Scientist

Matthias van Middendorp

Design Engineer

Michelle Tishler

Head of Environmental and Social Affairs

Niek op t'Ende

Program Manager Ocean

Onno van de Sande

Manufacturing Manager Rivers

Peter Wiersum

Project Manager Communications

Rachel Richardson

Manager, Creative Copy & PR

Reijnder de Feijter

R&D Engineer

Renata Correia

River Survey Engineer

Robin de Vries

Geospatial Analyst

Rosa de Valk

Legal & HR assistant

Sjoerd Drenkelford

Installation Officer

Stella van den Berg

Product Manager

Stephanie Lermen Mendonça

Business Developer for LATAM

Stijn Pinson

Project Engineer Electrical Systems

Tilo Kauerhoff

Field Engineer

Valentina Marinelic

Video Editor & Production Assistant

Viktorija Gaizutyte

Social Media Manager

Yannick Pham

Computational Modeler
Netherlands 40 members from this country

South Africa 1 member from this country

United Kingdom 7 members from this country

Belgium 1 member from this country

Madagascar 1 member from this country

Colombia 1 member from this country

France 8 members from this country

United States 7 members from this country

Italy 4 members from this country

Ireland 3 members from this country

Sri Lanka 1 member from this country

Canada 4 members from this country

Germany 4 members from this country

Finland 1 member from this country

Switzerland 3 members from this country

Russian Federation 1 member from this country

Australia 1 member from this country

Brazil 3 members from this country

China 1 member from this country

Denmark 1 member from this country

Austria 1 member from this country

Lithuania 1 member from this country
The latest
updates
Read about recent progress and achievements.
Support

the cleanup

Help us bridge the gap between the first system and full-scale deployment.