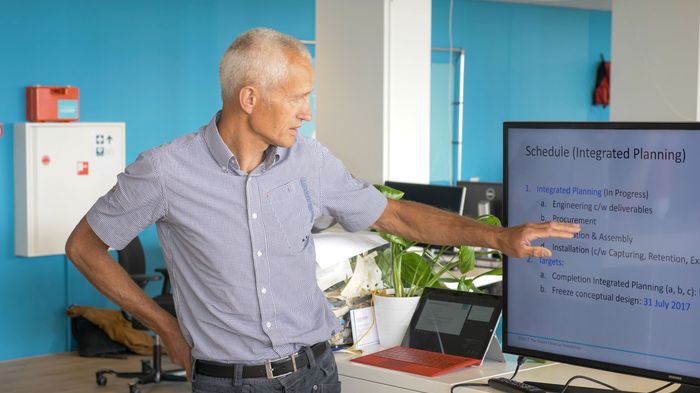 The Road to the Cleanup: Design locked, procurement started
To meet our ambitious schedule to deploy the first cleanup system mid next year, the team has to take critical decisions on a weekly basis. Several key milestones were met in the past several months. Last week, we confirmed the final order for the first full-length floater, officially kicking off the procurement phase.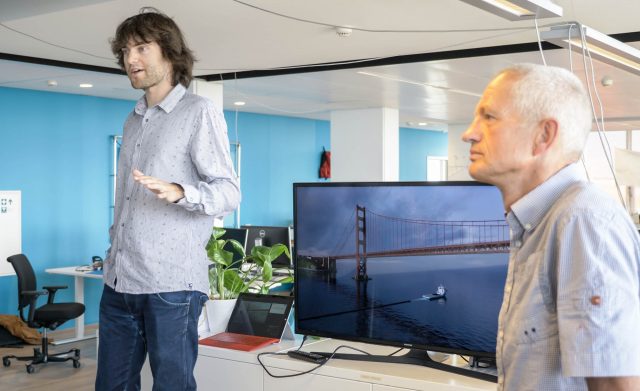 A good occasion to look back at some key moments that marked the summer 2017 at The Ocean Cleanup:
AUGUST – DESIGN LOCK
After years of engineering and testing, August marked the month we finally locked the design for the world's first ocean cleanup system. On August 1, the entire team got together for the design lock meeting, a 5-hour long session to present, discuss and agree on detailed system specifications and planning. This plenary assembly was also an important internal feedback moment where every team member could fire questions or raise concerns of any sort. This was followed up by a series of external challenge rounds by the Scientific Advisory Board and an independent engineering company with the aim of uncovering any possible risk we did not foresee ourselves.
Based on this we concluded that – awaiting the results of the prototypes on the North Sea – we were ready to move to the detailed engineering phase.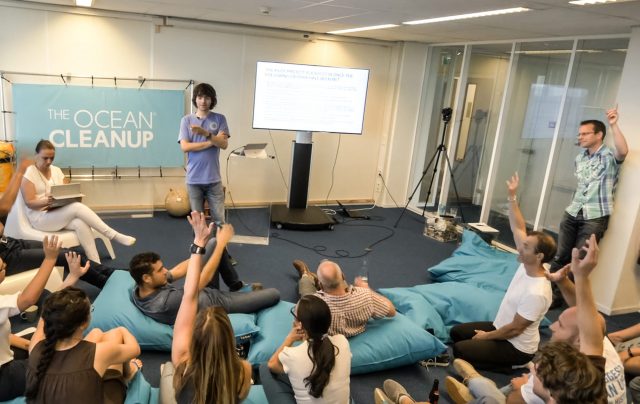 SEPTEMBER – PROTOTYPES
A new test program in the North Sea was initiated in September, to further validate choices made on one of the most crucial parts of the system; the floater-screen connection. We've covered this test program in detail in our recent update and on social media.
OCTOBER – PROCUREMENT
While we count on the North Sea test program to provide valuable structural feedback, we've already started procurement on validated system components.
Procurement is a challenge of its own considering the scale of our system and the tight planning we're committed to following. It's not exactly as easy as buying groceries. Finding the right suppliers, running quality checks and negotiating prices usually takes months. Furthermore, finding production plants that can integrate our order to their schedule is no easy feat.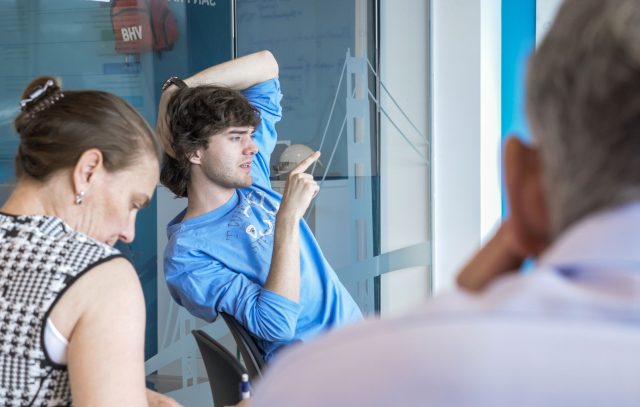 In this context, we just confirmed the order of the floater pipe – the core element of the cleanup system. The elements are set to arrive at the San Francisco Bay around the end of the year, after which the final assembly can commence.
Procurement will continue over the next weeks with other system components and we look forward to sharing more production updates soon.