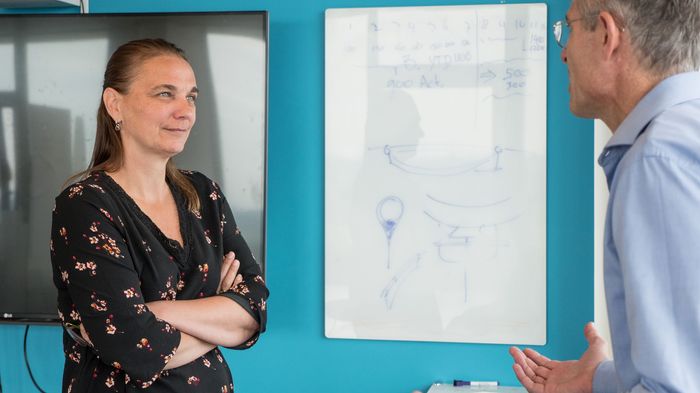 Lonneke Holierhoek joins The Ocean Cleanup as COO
The Ocean Cleanup is pleased to announce Lonneke Holierhoek has joined the organization as Chief Operations Officer, taking on the challenge of managing the development of The Ocean Cleanup's technology towards execution.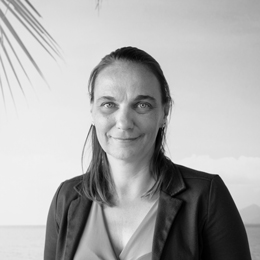 In 2018 The Ocean Cleanup is set to deploy its very first ocean cleanup system in the North Pacific gyre. Lonneke will oversee the team of engineers and scientists towards this pivotal execution, ensuring its quality and safety. As a member of the management team, she will be part of all strategic decisions made at The Ocean Cleanup.
Lonneke succeeds Allard van Hoeken, who fulfilled the COO position for a year and a half. We thank Allard for his hard work, as he is now moving on to focus on his own company, and remains an advisor to The Ocean Cleanup.
Boyan Slat, CEO and Founder of The Ocean Cleanup is pleased to welcome Lonneke to the team: "I'm confident her analytical background and her experience in leading projects to execution at Van Oord and Offshore Independents will be of great help in getting our first system operational."
About Lonneke Holierhoek
Lonneke has a Master's degree in Technical Mathematics from Delft University of Technology (1993) as well as a Quantity Surveyor title from Chartered Institution of Civil Engineering Surveyors (2002). Lonneke has over 20 years of experience in the maritime and offshore construction industry, from companies such as the Dutch dredging and offshore contractor Van Oord, its predecessors Ballast Ham Dredging, HAM/Hollandsche Beton Groep as well as Offshore Independents. Lonneke's strong disposition for mathematics led her to start off her career in the marine offshore industry as a risk analyst after which she transitioned into increasingly more managerial roles.
"What I really enjoyed about the dredging industry is the fact that dredgers are usually the first ones to venture an area. To make dredging projects a success you need a strong can-do attitude and an ability to navigate without having a tried and tested path to follow. The same can-do attitude fascinated me about The Ocean Cleanup, which really is doing something completely new and innovative. The gyres are so far offshore and no one has attempted to clean them up before."
The Ocean Cleanup is transitioning from an innovation phase into an execution phase, and Lonneke will play a key role in balancing these mindsets for the whole organization.
"We still need to keep an innovative mindset, as we are embarking on the very first ocean cleanup mission and our technology is completely novel. However, we need to keep next year's deployment deadline in clear sight at all times and I am thrilled to help steer the team towards this goal."