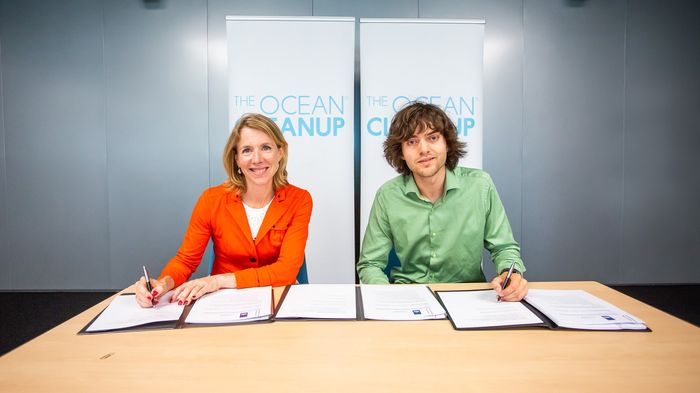 The Dutch State to support The Ocean Cleanup's high seas activities
Back to updates
Today, we entered into an agreement with the Netherlands relating to the deployment of our cleanup systems on the high seas. The agreement deals with matters such as safety of navigation, protection of the marine environment, and the rights of other users of the high seas with respect to our cleanup systems. With this agreement, the Netherlands demonstrates that it actively supports and facilitates The Ocean Cleanup's activities.
Due to their novel nature, The Ocean Cleanup's systems have no clearly defined status under current international regulations. Although the systems formally qualify as ships under Dutch law, the status of unmanned vessels has to date not been explicitly addressed in international law, such as the Law of the Sea Convention.
Through this tailor-made agreement between The Ocean Cleanup and the Netherlands, both the unique character of the cleanup systems and the relevant provisions of the Law of the Sea Convention are taken into account. What's innovative from a legal perspective, is that the position of The Ocean Cleanup's systems are now largely equated to that of other seagoing vessels. This offers clarity as to the rights and obligations of The Ocean Cleanup towards states and other users of the high seas when operating its systems.
By entering into this agreement, The Ocean Cleanup demonstrates that it is determined to deploy its systems in line with international legislation and with respect for the environment, maritime safety and other users of the high seas. As a visible element of their link with the Netherlands, our systems will among other things be identified with the Dutch flag.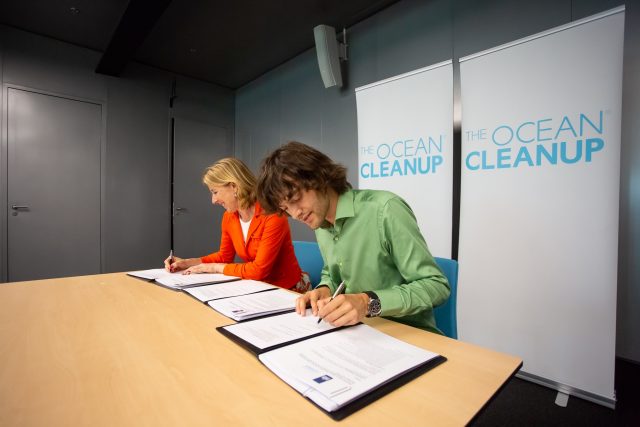 We are very grateful for the forward-thinking approach of the Ministry of Infrastructure and Water Management in crafting this tailor-made agreement with us and are thankful for the support of The Netherlands for our mission: to rid the world's oceans of plastic.
We would also like to thank the legal teams from De Brauw Blackstone Westbroek, the Netherlands Institute of the Law of the Sea (NILOS) and AKD who helped us shape the agreement and navigate these uncharted legal waters.
The agreement can be read in full here.