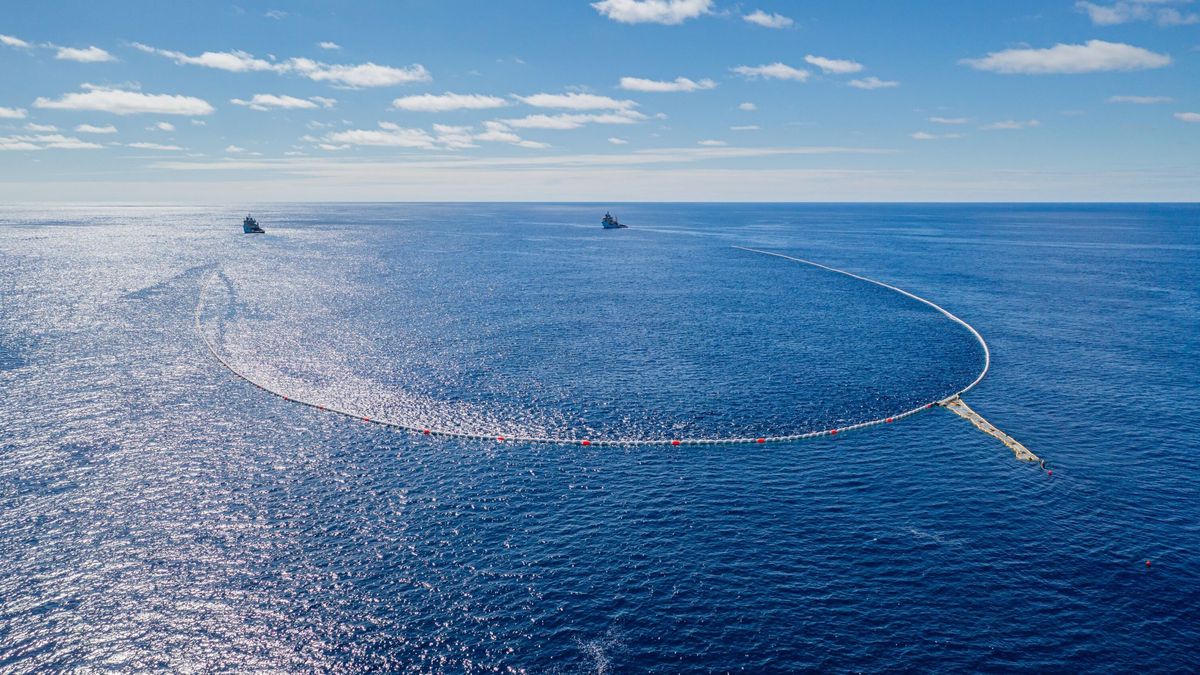 Proving our technology
System 002
Proven Technology
System 002 (or Jenny, as we say) was our first full-scale cleanup system and proved our ability to truly make an impact in the Great Pacific Garbage Patch (GPGP). System 002 validated our ocean technology.
System 002 was trialed in the GPGP between July and October 2021, after which we continued cleaning to gain more experience operating and find areas for improvement. From July 2022, we gradually began transitioning System 002 to System 03, a larger and upgraded cleanup system. By the time this transition was complete, System 002 had extracted a total of 282,787 kg of trash from the ocean.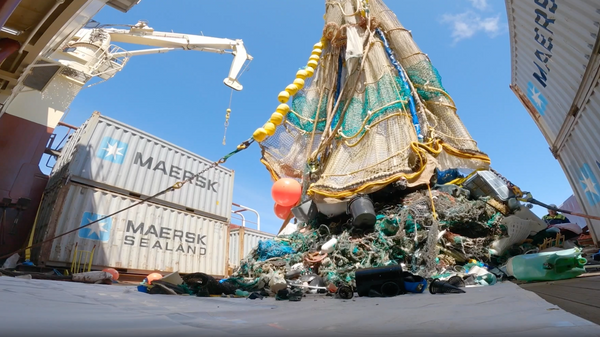 REACHING PROOF OF TECHNOLOGY
To reach proof of technology, we were required to fulfil three objectives: show limited negative environmental impact, experience no safety issues during operation, and realize a significant level of plastic extraction.
In October 2021, we confirmed that our objectives had been reached, and our ocean technology was proven. For the first time, we were able to (effectively and repeatedly) demonstrate that a scalable cleanup method can remove trash, from tiny fragments of debris up to huge ghost nets, from the ocean garbage patches,. With our technology proven, we returned to the GPGP to continue cleaning, gathering learnings, and, in parallel, begin working on the transition to System 03.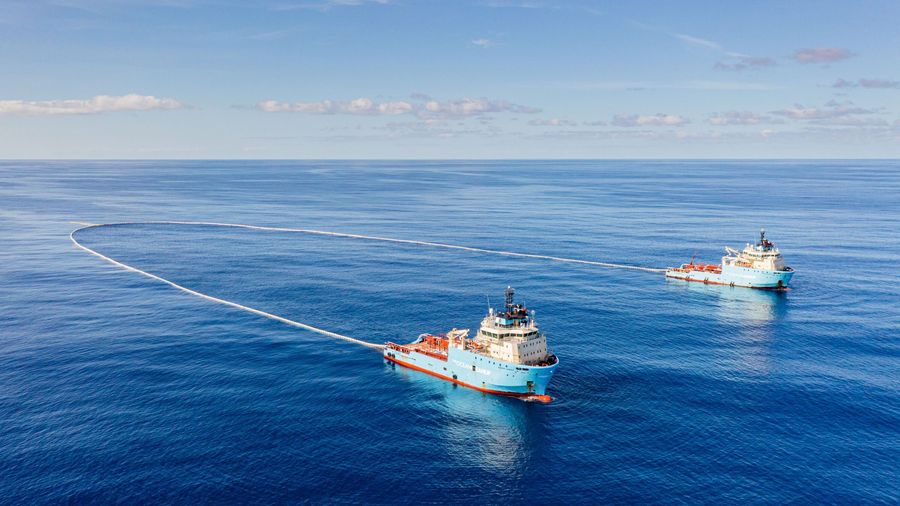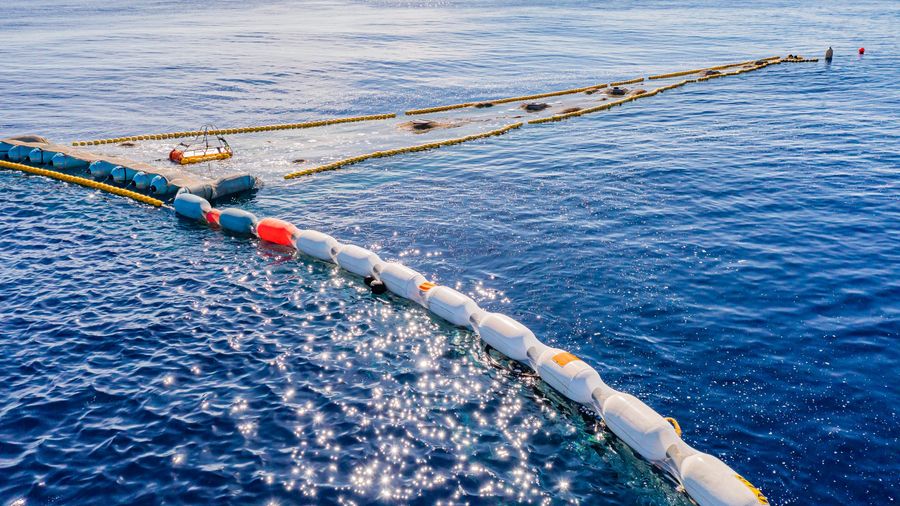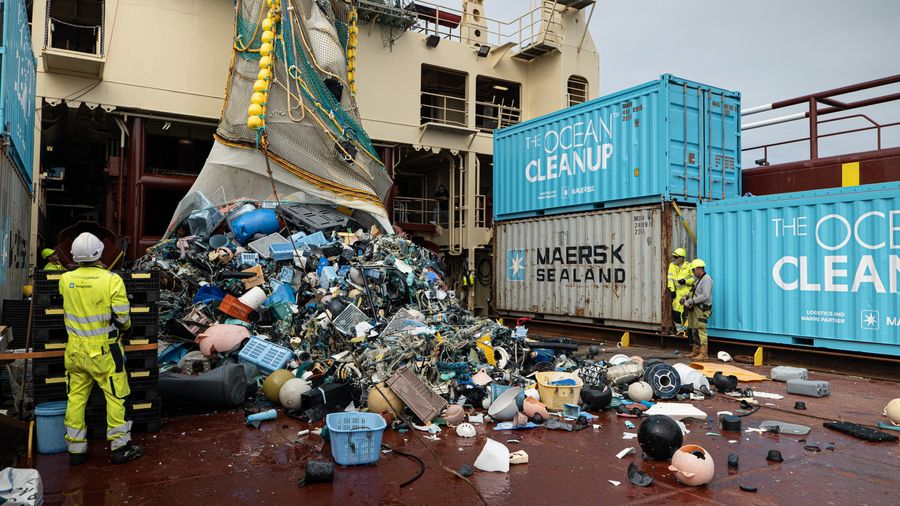 FROM FREE-FLOATING TO ACTIVE PROPULSION
Our mission requires us to develop a cleanup technology that not only captures plastic but whose design and operation are suited for growth into a global fleet. In 2019 we deployed an upgraded iteration, System 001/B, which was able to achieve a relative speed difference with the floating plastic, resulting in effective collection and retention. However, in order to achieve our goal of cleaning up 90% of floating ocean plastic by 2040, System 001/B's 'parachute sea anchor' design would have required us to deploy hundreds of systems. We deemed this unfeasible, so we continued to advance our research and design.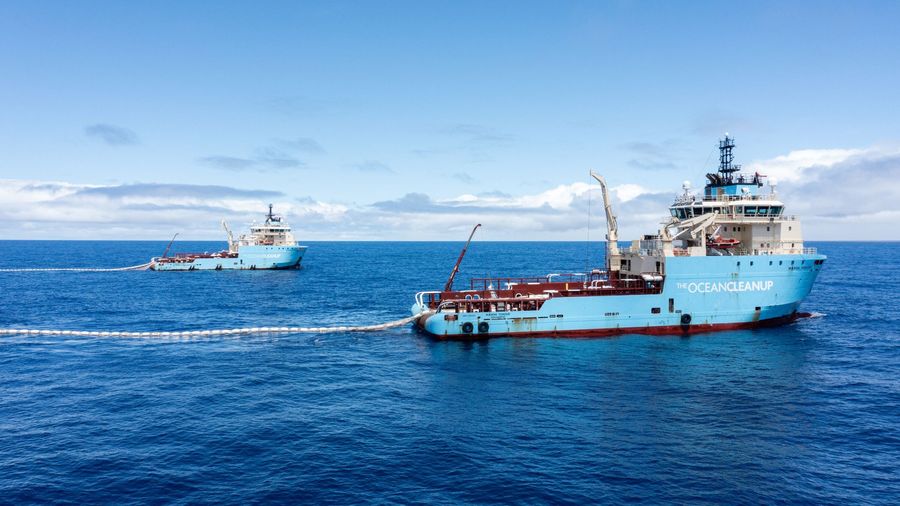 Using the learnings and data collected from the operation of System 001 and 001/B, we formulated an updated design for System 002. A key decision involved the shift from a passive propulsion system – used by System 001 – to active propulsion for System 002, moving the system slightly faster than the flow of plastic in the water and maintaining a continuous and stable speed difference. This active approach also means we can steer to areas of high plastic density, conduct real-time observations of marine life interactions, and immediately extract plastic once the system is full, allowing us to continue catching without delay. We can make timely on-site repairs and adjustments and have greater flexibility in responding to changing weather conditions. Based on these advantages we concluded that an active approach was best for System 002, and we operated in this way throughout the deployment.
SMART STEERING
A crucial part of our active cleanup approach is the abillity to locate the high concentration zones within the GPGP. The plastic is constantly on the move, through wind, waves and currents. Thanks to computational modeling, we can pinpoint the best next deployment location for optimal cleanup efficiency. As with anything else, we continue to improve these models, re-calibrating them with real life data.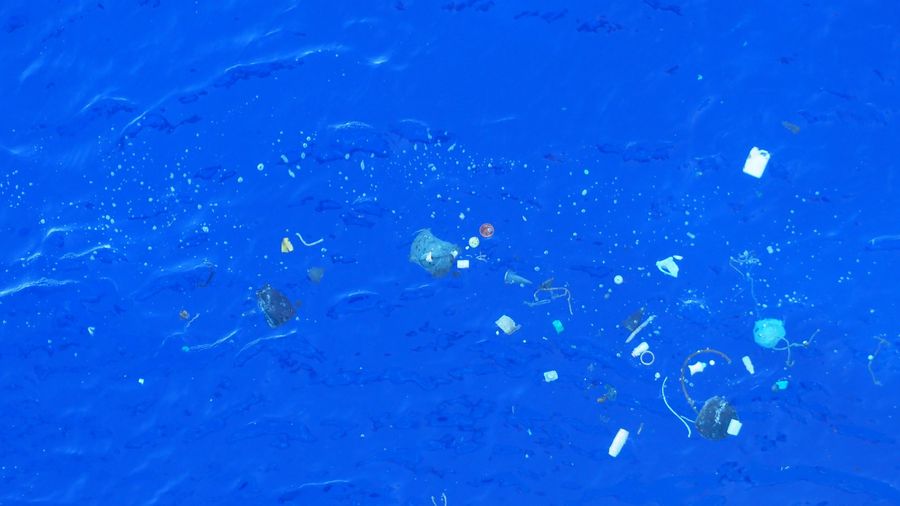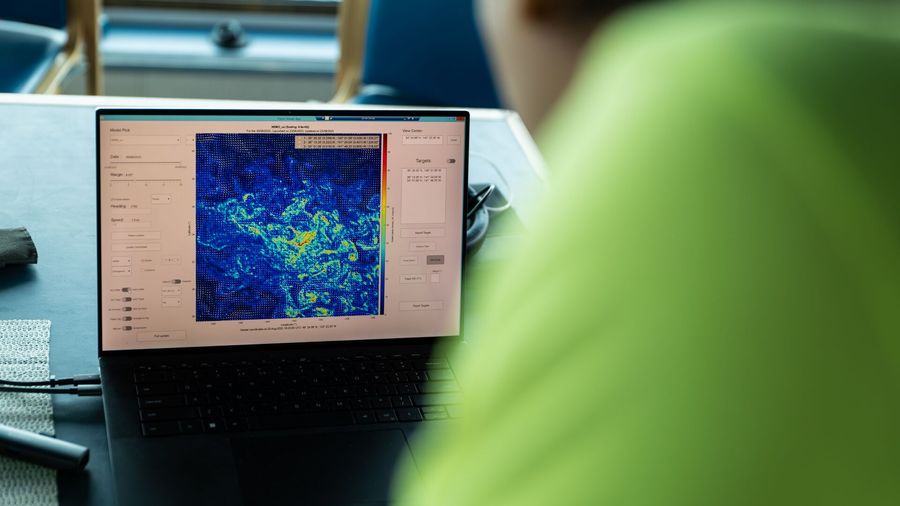 SIGNING OFF WITH A RECORD
System 002 removed a grand total of 282,787 kilograms of trash from the while covering an area of 8,352 km2 – equivalent to 1,439,769 football fields. As we progressed, our trips generally led to increasing catch amounts, with the last trip in August 2023 breaking our record for a single trip: 31,816 kg of trash. These successes encouraged us that we were ready to proceed to our System 03 campaign. System 03's bigger size requires its own learning curve, and we still hope to increase our catch sizes further. The data from the field will help us improve before we scale up to a full fleet of cleanup systems. System 002 has been an immense learning experiece for all of us, and we are honored to have so many people supporting the mission of cleaner oceans, allowing us to improve and catch ever-more plastic.
Stay tuned on the dashboard to follow System 03's progress.
Help clean up ocean plastic
We would never have reached this milestone without the help from people like you. Find out all the ways to support further cleanup and join the mission.