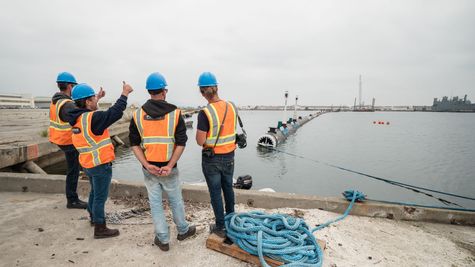 System 001 Assembly Completed
After six months of assembly, we can now announce that System 001 is officially complete. It is currently positioned entirely in the Seaplane Lagoon – the sheltered body of water adjacent our assembly yard in Alameda. The cleanup system will make tow with the Maersk Launcher at Anchorage 9 on September 7th, the morning before the launch.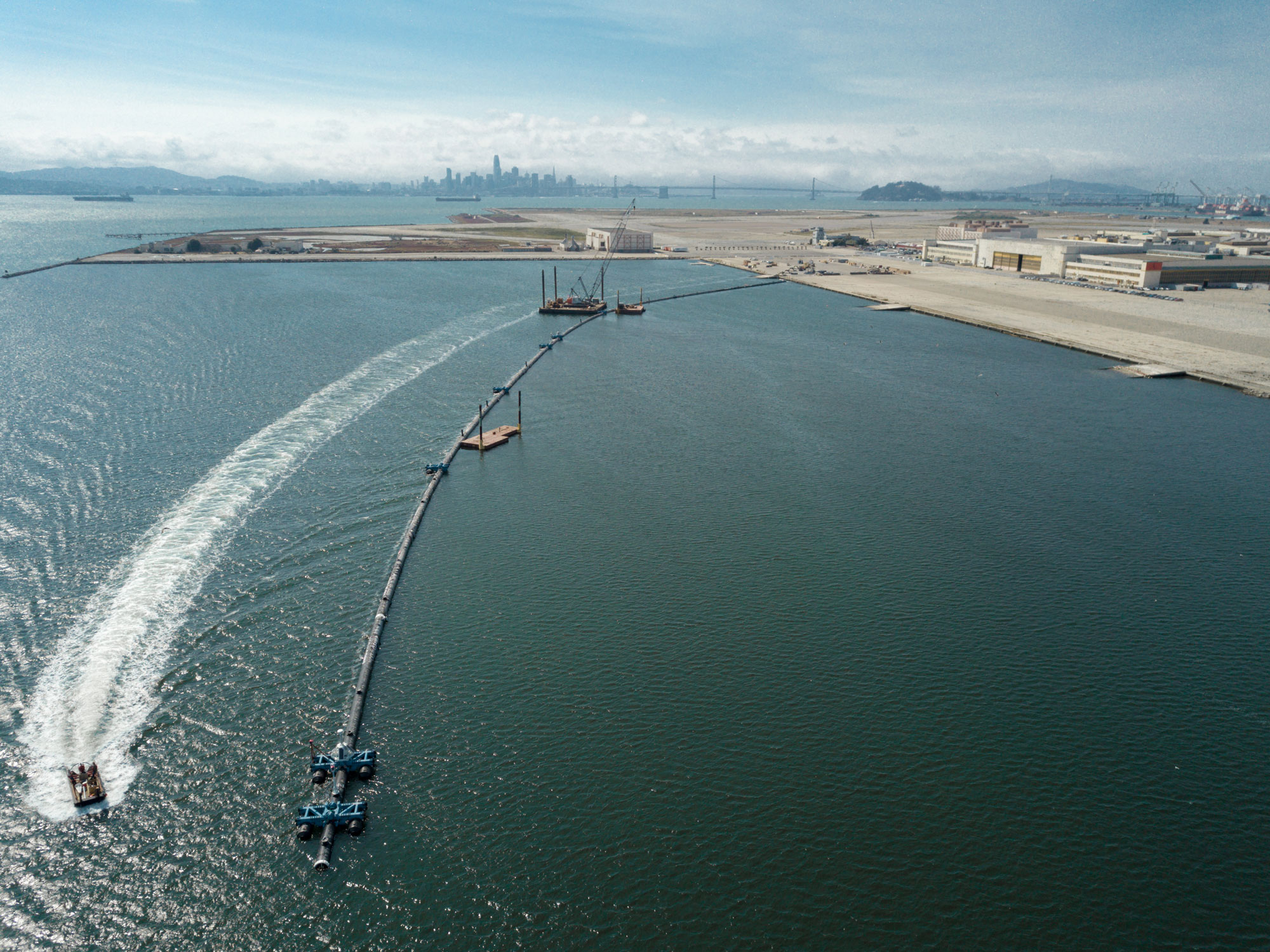 The system (floater, skirt, and stabilizers) were transferred into the lagoon on August 24th to assemble the last few elements. These include the E&I pods, that are equipped with the navigation lights, GPS, satellite communication equipment, cameras, and AIS tracking devices. The pods also include solar panels to power the electrical equipment on the system while it is out at sea.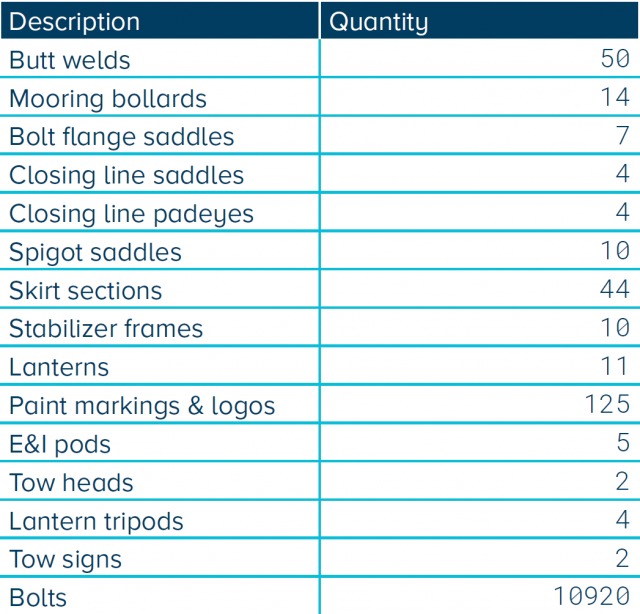 On Saturday, September 8, 2018, System 001 will embark on its voyage to the Great Pacific Garbage Patch and begin the cleanup. To see more details about the launch schedule, visit our dedicated System 001 page.