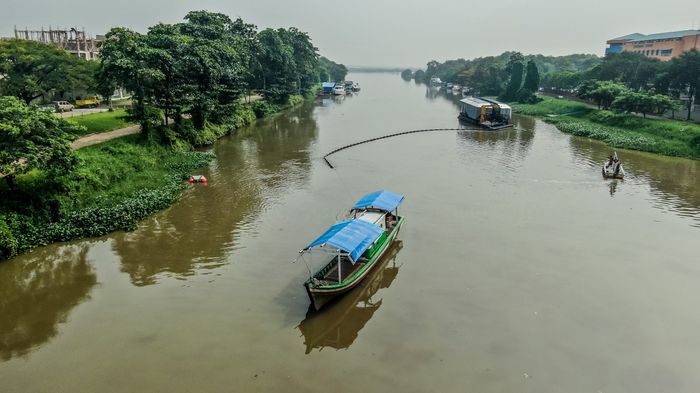 Just as the new year commenced, the city of Jakarta (Indonesia) experienced widespread flooding – some of the worst it has seen since 1996, and the highest record rainfall in one day since their earliest records from 1886. With this inundation, more than 150,000 people have been displaced. Even as the waters are subsiding, there is much work to be done following the effects of this natural disaster. For those interested in donating to relief efforts, they can do so through organizations such as the Singapore Red Cross or Mercy Relief.
UPDATE: Following repairs conducted by local operators and The Ocean Cleanup engineers, Interceptor 001 is operational once again. 
Early in 2019, we deployed Interceptor 001 in the Cengkareng Drain in Jakarta. As part of the design of these cleanup systems, they have been engineered to withstand harsh conditions, such as flooding. Interceptor 001 responded as intended, by remaining moored in place and no damage was reported for the system itself. The barrier broke, as it was also designed to do, and the team is already enacting solutions onsite in Jakarta. At present, Interceptor 001 is not operational but we expect it to be up and running in the coming weeks – with safety being the first priority.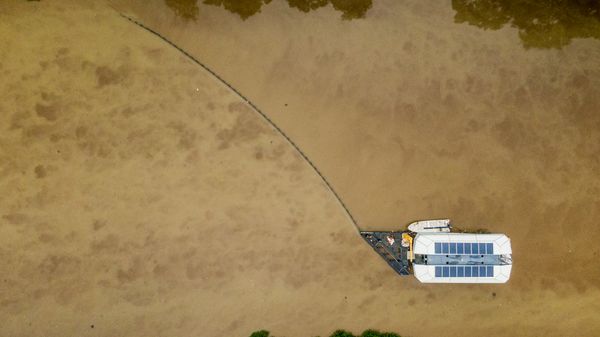 The barriers of the Interceptors have been designed to withstand high flow velocities, but, when flooding takes place, this can put too much pressure on the entire system. When this happens, the barrier is designed to break at various points, allowing the water to flow and reduce the forces applied to the whole structure. In the case of Interceptor 001, the flow speeds were increased due to the heavy flooding in Jakarta, therefore, one of the connection points severed on the barrier. As a result, no equipment was lost and the entire device remained anchored in its location, allowing us to implement a new barrier swiftly.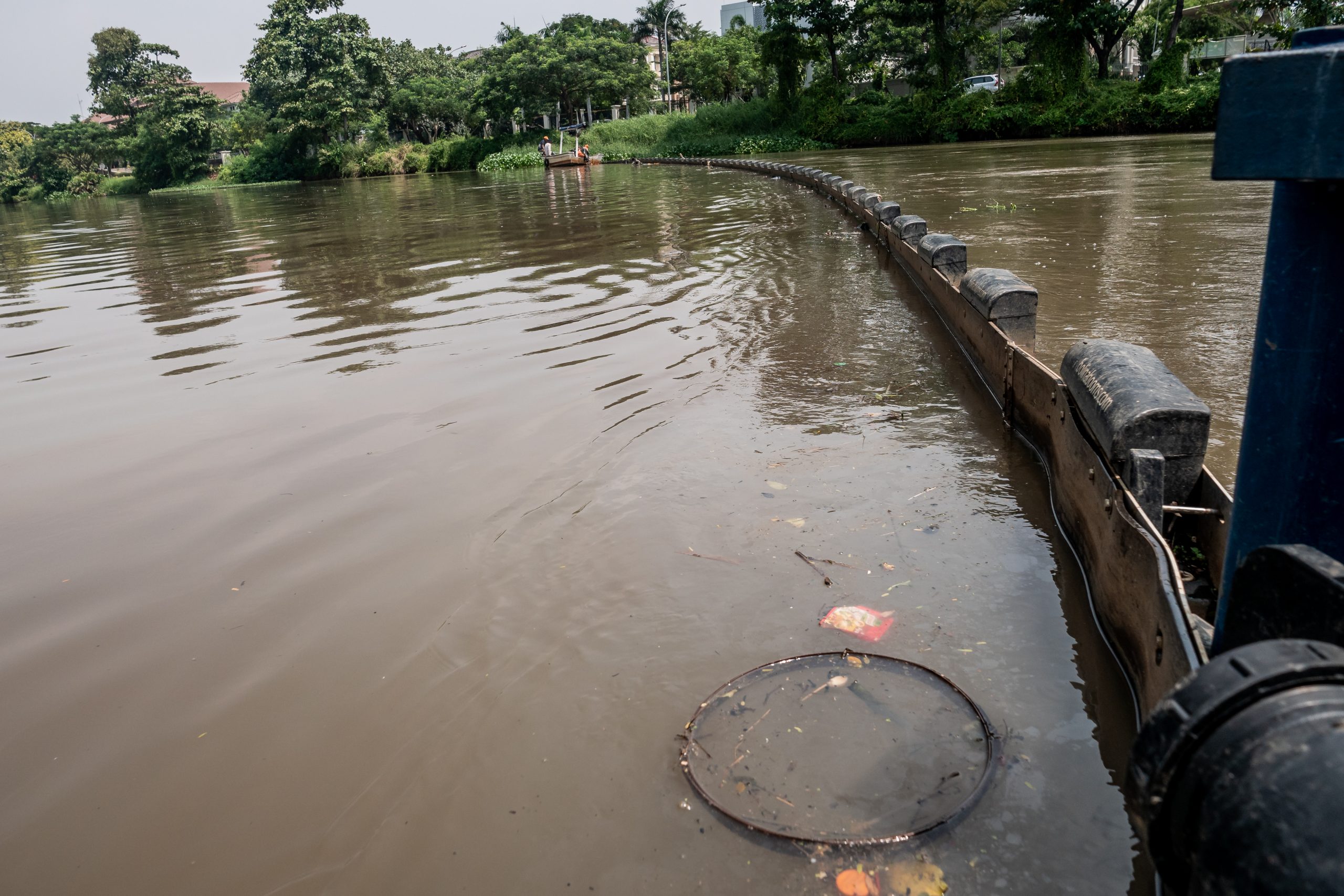 By incorporating learnings from both Interceptor 001 and Interceptor 002 (in Malaysia) we will replace the barrier with a newer model. This new barrier has a stronger screen to handle the forces of the water and is simpler in design, making it more robust. Also, the barrier will have a better-defined weak link that we can adjust to the necessary strength and allow the Interceptor itself to remain secured for water flows that are too high for operations.
This flooding is an epidemic and certainly a symptom of a greater problem, and we hope for the sake of the inhabitants where Interceptors are and will be installed that we do not have to update on natural disasters like this again. For now, we will safely move forward with repairs and continue our work on the problem of ocean plastic pollution.