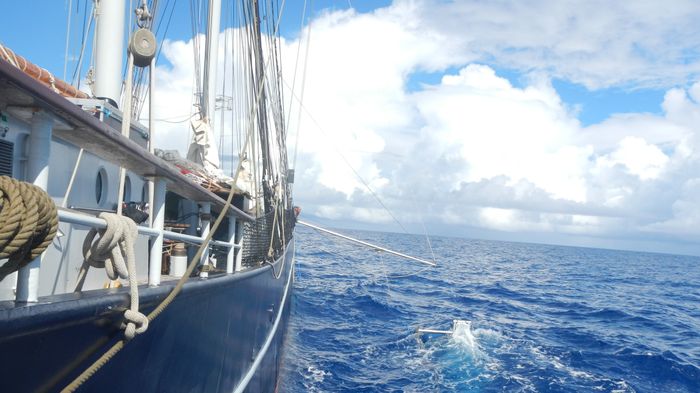 The Wylde Swan expedition completed
Only a few days ago our fourth expedition reached the Azores after a month of sailing the North Atlantic Ocean.
During this expedition, the team got the chance to deploy the new Multi-Level Trawl V2 for the first time. This device is used to measure plastic concentration at 10 depths simultaneously, and can now be deployed at two different lengths. The shorter version measures 3,5 meters deep, whereas the longer one measures up to 5 meters deep. The lengths at which we can measure depend on weather conditions and speed, allowing us more flexibility in data gathering.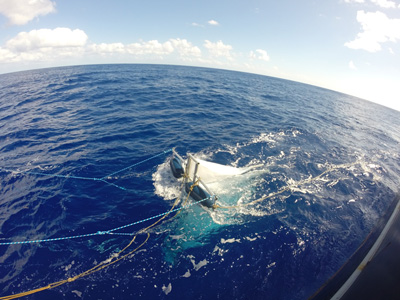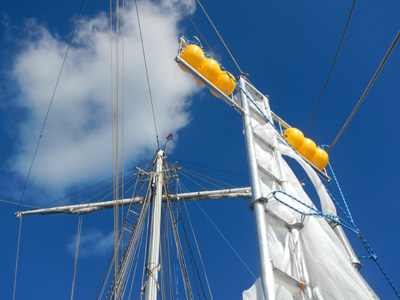 More design improvements include the lower deployment weight (35 kg vs 85 kg) as well as shorter assembly times (15 minutes, compared to half a day with the first version of the trawl).
The data we collected during the expedition teaches us about the vertical distribution and concentrations of plastic pollution. Results are used by our engineers to further optimize the barrier design. Earlier this year, The Ocean Cleanup published its first paper on the topic, the results of which already caused the engineers to reduce the barrier depth by 33%.
We would like to thank all the crew of the Wylde Swan for their generous and enthusiastic support during our fourth expedition.