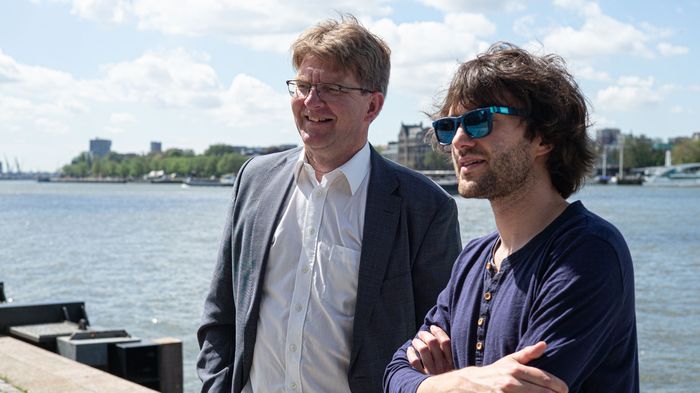 The Ocean Cleanup Announces New Managing Director; Jacob Fonteijne to Succeed Chris Worp
The Ocean Cleanup announces Jacob Fonteijne will be joining as Managing Director, thereby succeeding Chris Worp. As previously reported in December 2020, this succession was prompted by Chris Worp's move to South Africa in January. Per June 1, Chris will be handing over his duties to Jacob Fonteijne, most recently interim COO at PWNT, a water technology company in the province of Noord Holland, the Netherlands.
Chris has been essential in leading The Ocean Cleanup through its recent period of growth by making a solid contribution in strengthening and structuring the organization in preparation for the upcoming global scale-up phase. After completing his long-planned transition to South Africa, he is now ready to pass the baton. Chris will continue to support The Ocean Cleanup from afar on a voluntary basis.
Starting on June 1, Jacob Fonteijne will assume the responsibilities for the day-to-day management of the 100-person team, working closely with Founder and CEO Boyan Slat. The role of Managing Director was instated in 2019 to meet the expanded scope of the growing organization and allow Boyan to focus his attention on the overall strategy and technology development. Jacob will be responsible for the day-to-day management of the organization, ensuring project execution, and leading The Ocean Cleanup Management Team, consisting of, besides Boyan and himself, Lonneke Holierhoek (Director Science and Outsourced Operations), Dan Leahy (Chief Development Officer), Henk van Dalen (Director Ocean,) and Ewout Eelkman Rooda (Director Rivers).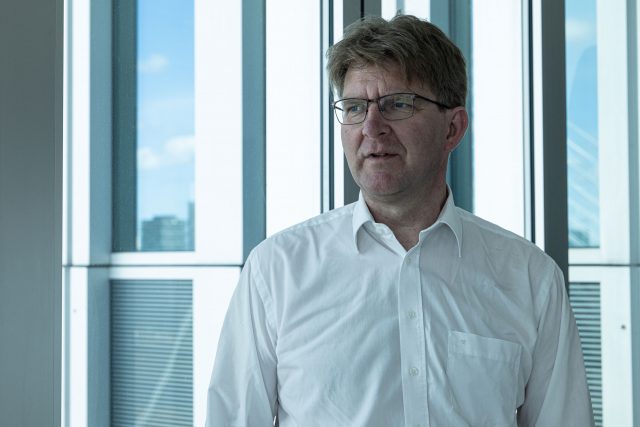 With Jacob's long-standing record of business development and delivering growth, he will oversee the final preparations and execution of the Scale-up Phase in both the Rivers and Ocean projects. He brings 30 years of international experience in general management varying from energy exploration and production to strategy consulting, utility trading, and risk management consultancy.
"I'm excited to welcome Jacob to the team. He has shown his strengths in fast-changing, innovative and international environments – all elements that are crucial to the development of The Ocean Cleanup today and in the years to come," says Boyan Slat. "In the past two and a half years, Chris has been crucial in steering the organization through its growth and building structure to prepare for scaling up our operations, for which I am truly grateful. Yet it's still early days, and the ride to scale up will be exciting and with plenty of challenges, which I am looking forward to facing together with Jacob."
ABOUT JACOB FONTEIJNE
Jacob holds a master's degree in chemical engineering from Delft University in the Netherlands and an MBA from Cornell University in the USA. He is married with three grown children.
Jacob's key motivation in joining The Ocean Cleanup is to contribute to solutions for ocean plastic pollution in a positive, action-based manner. "I look forward to working with the organization to bring the best of our collective cleverness to the surface of the seas," Jacob adds.
When he is not working, Jacob enjoys the outdoors with family, their dog, and friends; or pursuing his beekeeping hobby.