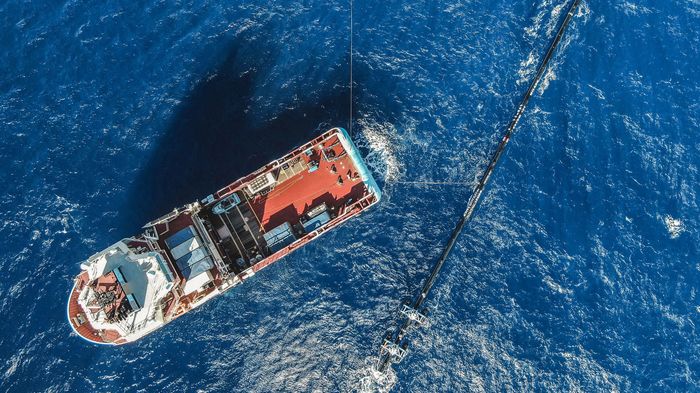 System 001 Offshore Campaign is Carbon Compensated through Partnership with South Pole
Back to updates
The main reason we're developing ocean cleanup technology is to stop the destruction to hundreds of species worldwide caused by plastic pollution. Therefore, our number one design driver is to ensure that our systems' impact on the natural environment is positive. However, as with any large-scale activity at sea, having a carbon footprint is inevitable, caused by the fuel consumption of the support vessels. With the help of South Pole, a leading developer of climate protection projects, we have compensated for the carbon emissions from all fuel consumed during the System 001 campaign.
Located halfway between California and Hawaii, the Great Pacific Garbage Patch is a long way from land. The center of the patch is roughly 1200 nautical miles from the coast of San Francisco. On top of that, this pollution concentration zone is also spread out over a massive area that covers twice the size of Texas, or three times continental France, with plastic constantly swirling in different directions.
Traditional methods to clean up, vessels and nets, are not sustainable solutions. This is why The Ocean Cleanup has, since its inception, worked towards developing a passive system that can do the hard job of concentrating the plastic for us, using the natural forces of the ocean. Once enough plastic has concentrated, we can then extract it and bring it back to shore for recycling. This will be even more efficient, in terms of fuel use, once we have a full fleet of systems that could all be emptied in one trip.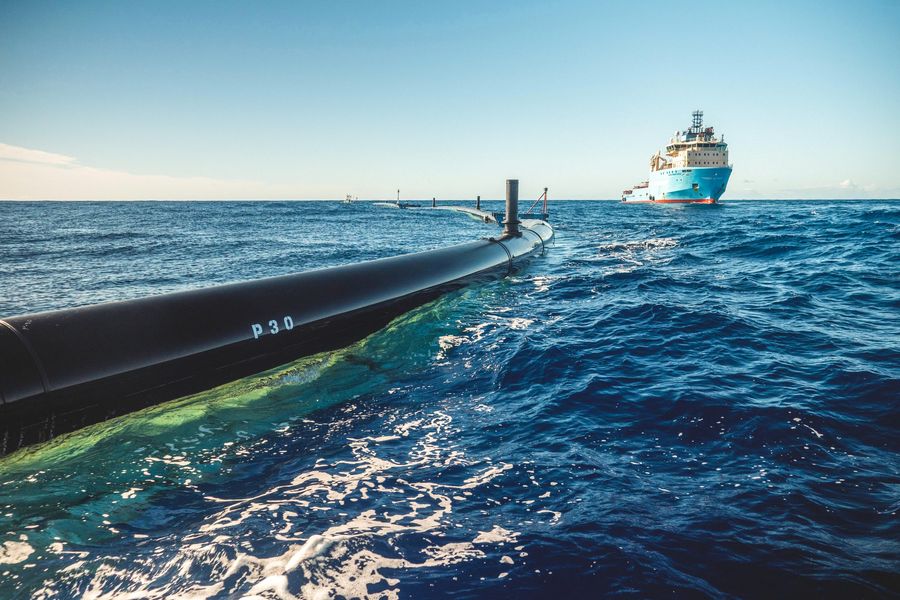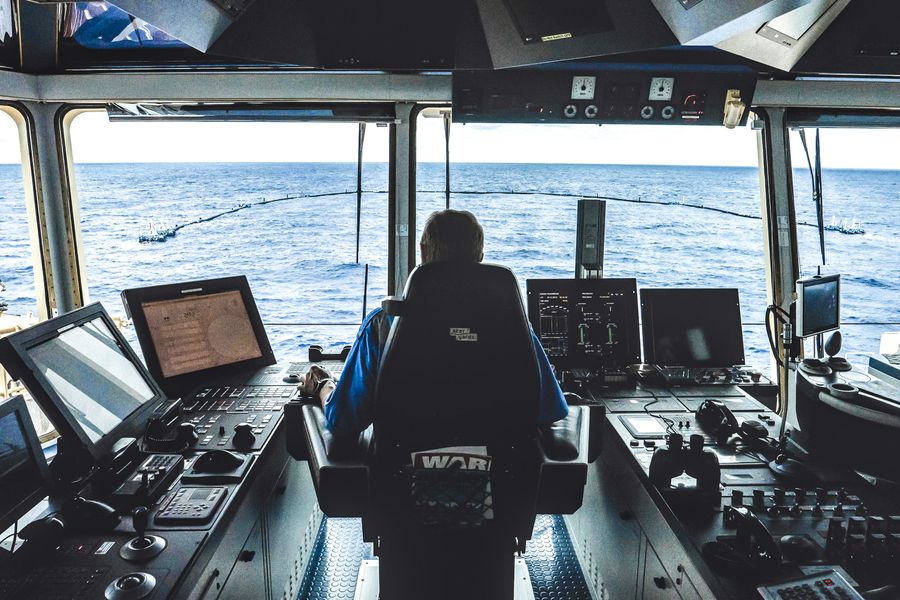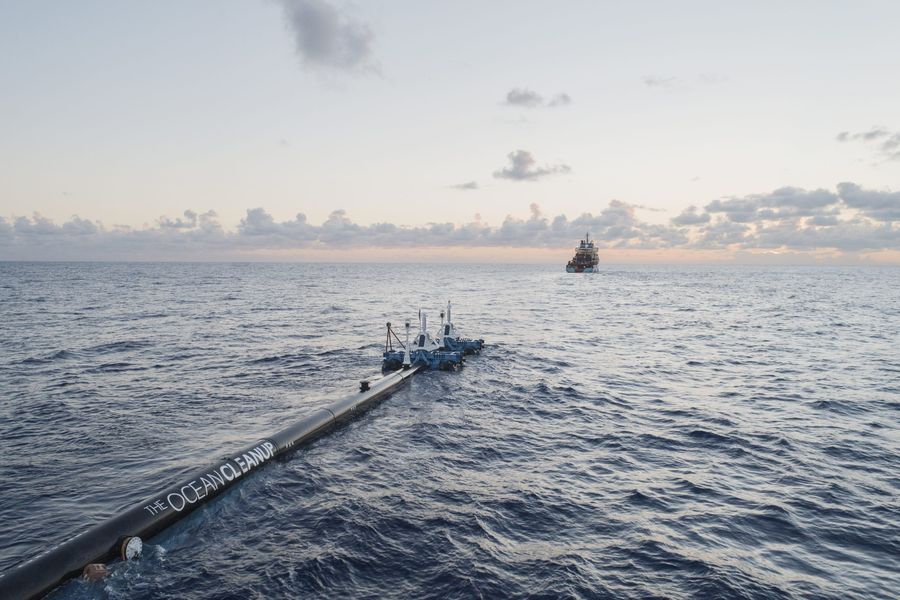 With our first system, System 001, being a beta system, we wanted a crew to be present with it 24/7 to conduct tests and observe how it behaves, and to monitor sea life interactions around it. This naturally caused the fuel usage per ton of extracted plastic to be higher than what it would be once a full fleet is in operation. Therefore, in collaboration with CE Delft and South Pole, we projected our CO2 emissions associated with the production of System 001 as well as the vessel transportation needed for its offshore campaign. This project began in 2018.
After completing the projection, South Pole offered to compensate for our fuel emissions for System 001 by supporting two projects through the purchase of carbon credits: Huóshui Grouped Small Hydropower and The Kariba REDD+ Project. Together with South Pole, we are currently looking into options for offsetting System 001/B as well.
"While The Ocean Cleanup works on tackling ocean plastic, available solutions like climate action projects work alongside them to reduce emissions and pave the way to a more sustainable, zero emissions future. We should not forget that the challenges of ocean plastic, climate change, or even a global pandemic are all spread out across the same course – and the most effective way to overcome them is by working together,"  says Lea Fränkl, Sustainability Consultant at South Pole.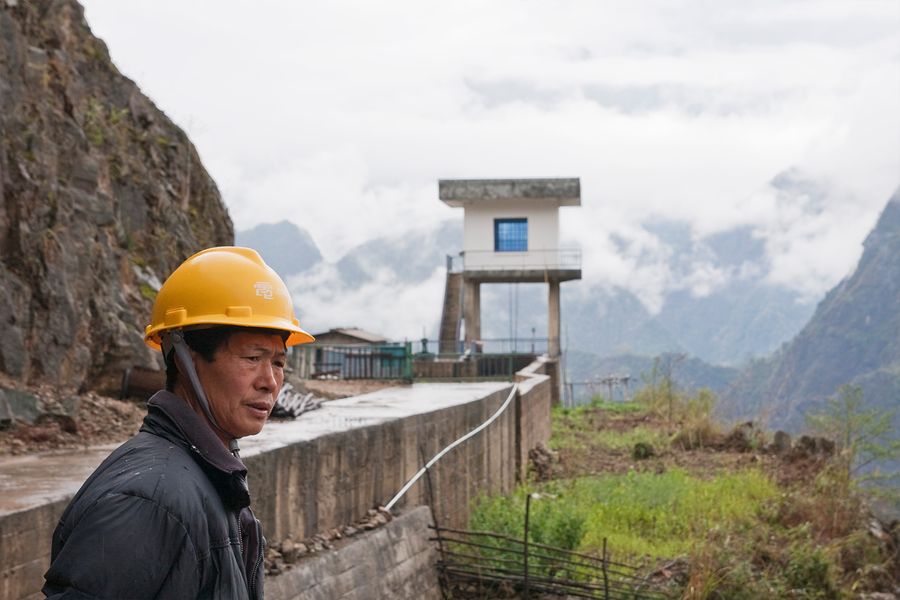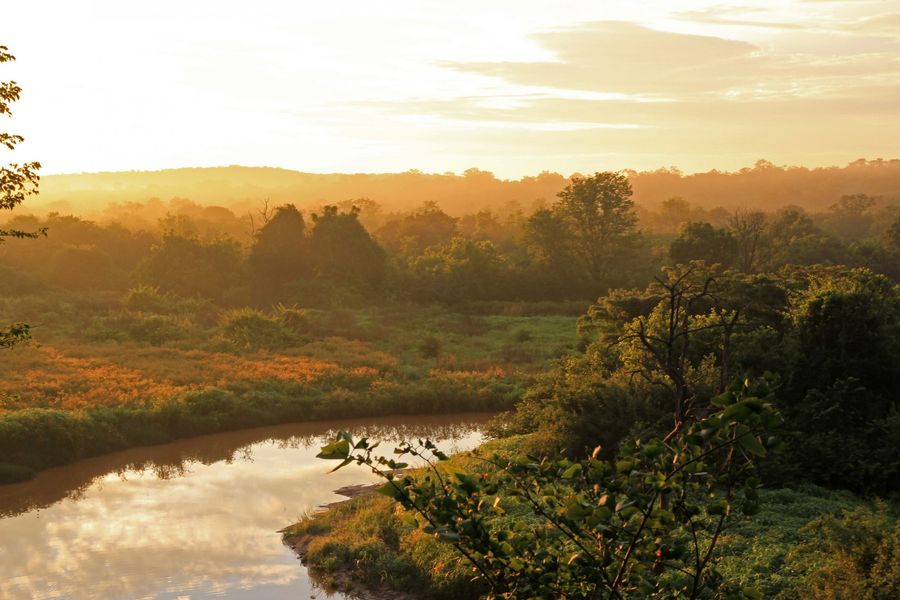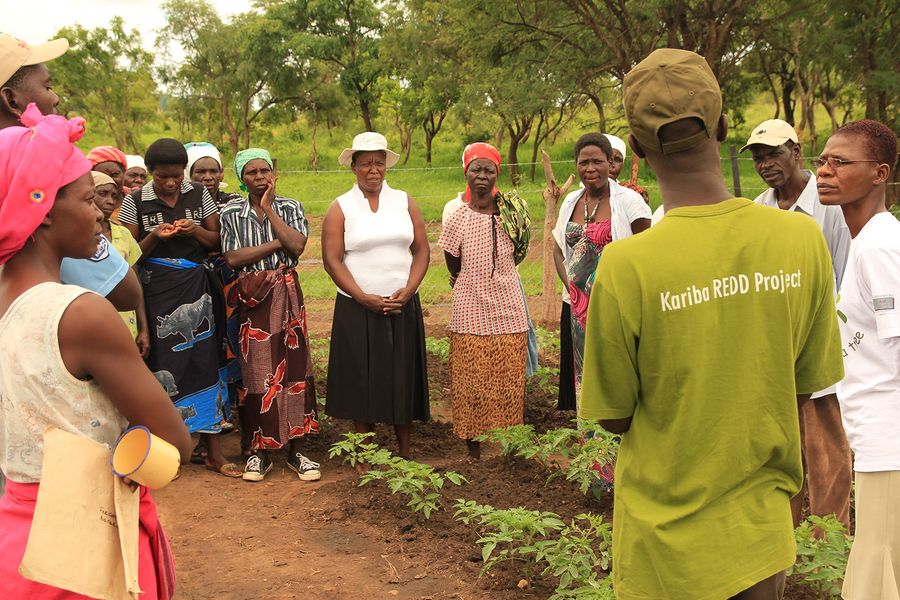 Huóshui Grouped Small Hydropower project consists of multiple small-scale hydropower plants that generate renewable energy for rural Southwest and South-Central China, where coal used to be the main source of energy. The 'run-of-river' design is allowing them to harness energy with minimal environmental impact. The project is also improving the quality of lives for the citizens in the area, both from the work created in making the power plants, and also from having a more stable energy supply.
The Kariba REDD+ Project protects almost 785,000 hectares of forests and wildlife on the southern shores of Lake Kariba, near the Zimbabwe-Zambia border. The project connects four national parks and eight safari reserves, forming a giant biodiversity corridor that protects an expansive forest and numerous vulnerable and endangered species – including the African elephant, lion, hippo, lappet-faced vulture, and southern ground hornbill.
We are grateful for this opportunity to partner with South Pole. As we move forward in our project, we will regularly assess and maintain awareness of our CO2 emissions, investigate ways to minimize where possible, and compensate where we can.