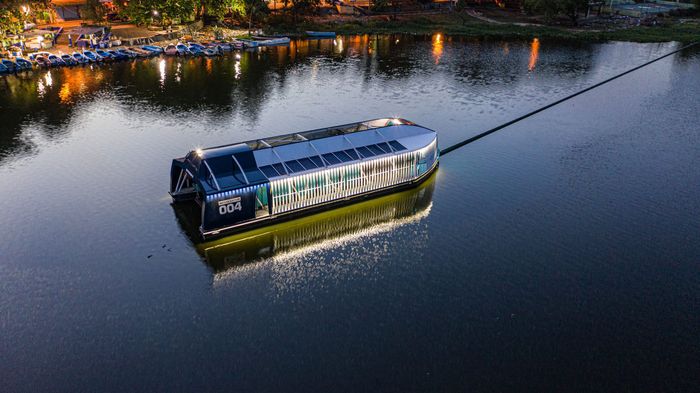 The Ocean Cleanup has partnered with Konecranes to series produce Interceptors
This partnership prepares The Ocean Cleanup for global Interceptor scale-up
New design updates improve efficiency for operations and mass production
Two Interceptors with these design changes are being built in tandem, in Malaysia right now
To rapidly address the urgent problem of plastic pollution, we must deploy Interceptors on an industrial scale, but we cannot do this by ourselves. Today, we announced that we are partnering with Konecranes to handle manufacturing and series production of Interceptors in their MHE-Demag facilities in Malaysia – with two in production right now. Over the last year and a half, we have gained valuable insights into the Interceptor technology and, together with Konecranes' MHE-Demag, we have made updates to the design that improve its operational and manufacturing efficiency.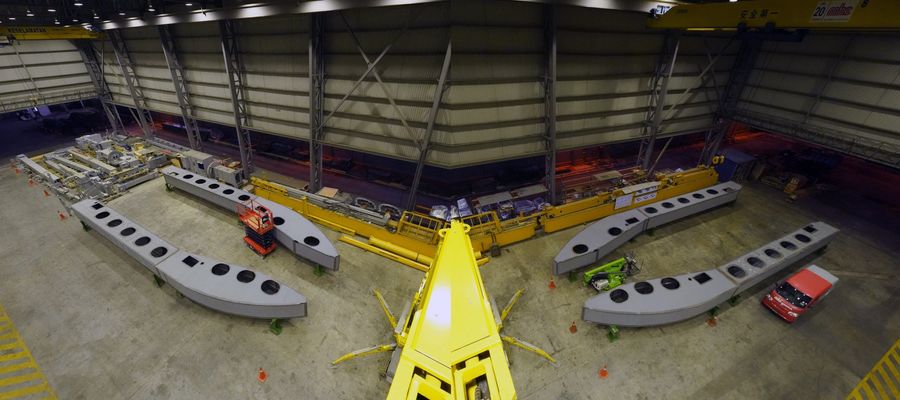 INTERCEPTOR DESIGN UPDATES
Laying the groundwork for global scaleup, Interceptors 005 and 006 are currently being built simultaneously at Konecranes' MHE-Demag facility in Klang, Malaysia and are expected to be completed in May 2021. These two Interceptors will be different from the 1st and 2nd generations deployed in Jakarta, Indonesia; Klang, Malaysia; and Santo Domingo, Dominican Republic. Because we have chosen an iterative design path, we continually learn about our technology in real-time and adjust the technology. This process is ongoing so that we are always learning, adapting, and iterating. The 3rd generation is the result of knowledge gained from these deployments to help improve its collection efficiency and ease of production. The key updates to the next Interceptors are:
Conveyor belt: The conveyor belt is now 2.5 meters (1.6x wider). The expanded width allows for a less obstructive flow and better distribution to the dumpsters.
Barge and dumpsters: To adapt to the new conveyor belt width, the barge and the six dumpsters inside the Interceptor are now widened as well, which makes transfer from conveyor to dumpster easier and more effective.
Power and energy system: The new Interceptor design features improved monocrystalline solar cell panels and a smart energy storage system, which is smaller but still meets the 100% solar energy demand required to operate the Interceptor.
Catamaran Structure: This updated version features a new frame and catamaran structure built from the ground up. The modular design is specifically designed to facilitate containerization and swift deployment globally.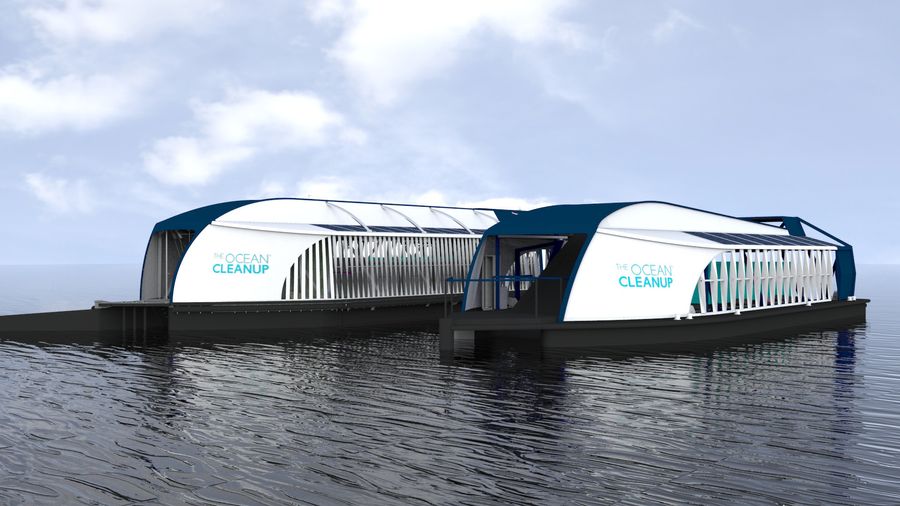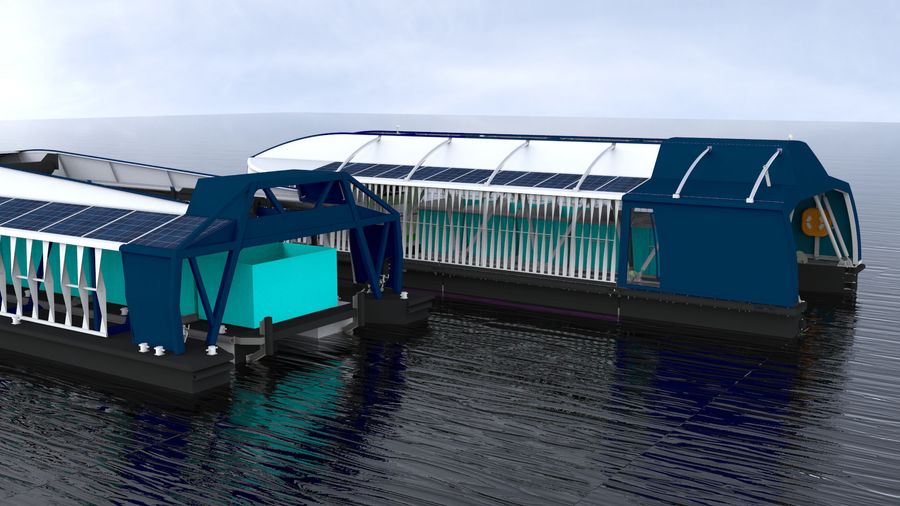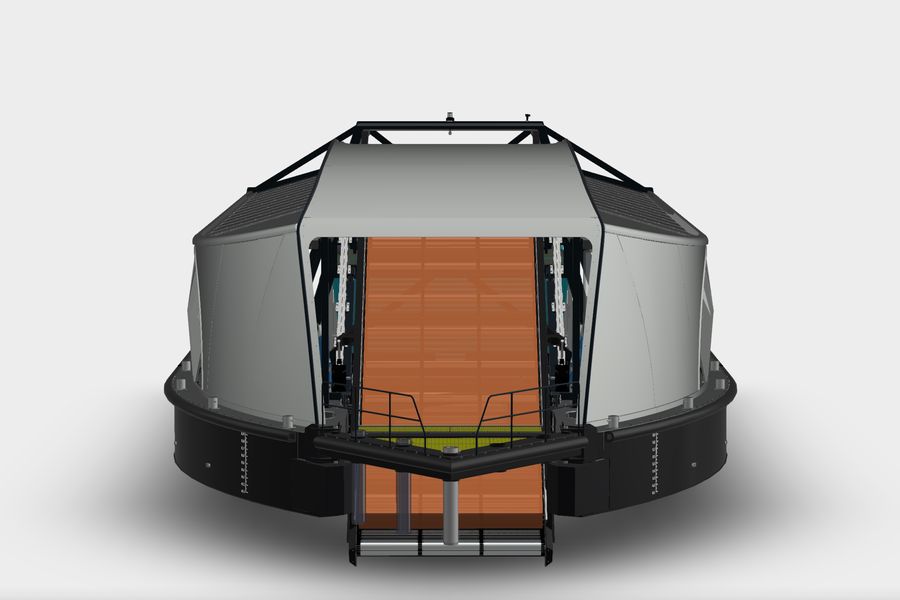 WHY KONECRANES IS OUR CHOSEN PARTNER
Konecranes is renowned for its market-leading technology and service in material handling and lifting products. Its engineering and design expertise, along with its global service network, will enable them to assemble and install Interceptors around the world. Moving forward, Konecranes will handle Interceptor manufacturing, installation, and maintenance; local partners will oversee operations, and The Ocean Cleanup will continue to act as the technology and best practices provider, lead business development for upcoming Interceptor projects, and further conduct scientific research.
GOING GLOBAL
Our aim is to address the 1000 most polluting rivers around the world to achieve our goal of clean oceans. Because we are a small team, we could not do this alone – and we never planned to. Thanks to partnerships like Konecranes we can benefit from their manufacturing expertise and global footprint while we continue to develop our technology. Interceptors 005 and 006 are expected to be completed in May 2021 with one more in the lineup for LA County.