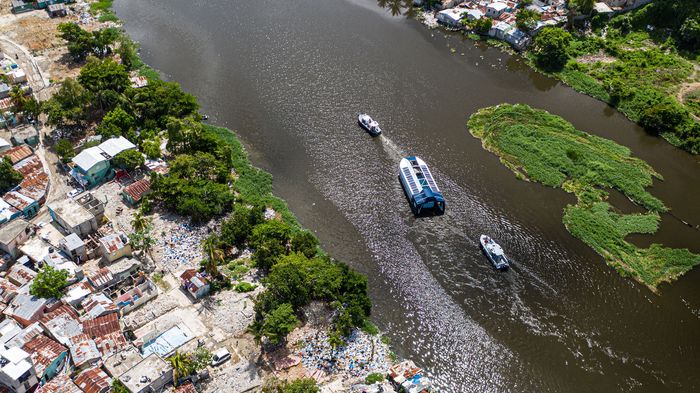 Coca-Cola Becomes First Global Implementation Partner to Help Accelerate Cleanup
Back to updates
The Ocean Cleanup and Coca-Cola are partnering to deploy Interceptors and expedite river projects.
The partnership connects The Ocean Cleanup's technology and data solutions with Coca-Cola's scale and global network.
Over the course of 18 months, the partnership will facilitate the deployment of Interceptors in fifteen rivers around the world and accelerate cleanup.
Because many plastic bottles are captured during our cleanup operations, including Coca-Cola packaging, we are happy to see Coca-Cola take this step and hope it will give rise to others in the industry to also join in on cleaning up the environment.
Ocean plastic pollution has become a global crisis, and, as rivers are the arteries that carry plastic from land to sea –1000 are responsible for nearly 80% of riverine plastic emitting into our oceans– this issue intensifies every day. With this understanding, The Ocean Cleanup is continually looking for ways to speed up the roll-out of its interventions. Our goal is to tackle these most polluting rivers with our Interceptor solutions, but we need support to scale up quickly. Partnerships have been instrumental to our cleanup efforts since we started and will be crucial for achieving clean oceans by 2040. For example, through our partnership with Maersk, we can conduct our vessel operations and manage logistics; and with Konecranes, the Interceptors can be manufactured and maintained at a higher capacity. And now, by welcoming Coca-Cola as the first Global Implementation Partner, we believe this is a pragmatic step that allows us to be more impactful. If we can continue to combine the strengths of other organizations with our science and technology, we can collectively solve this issue.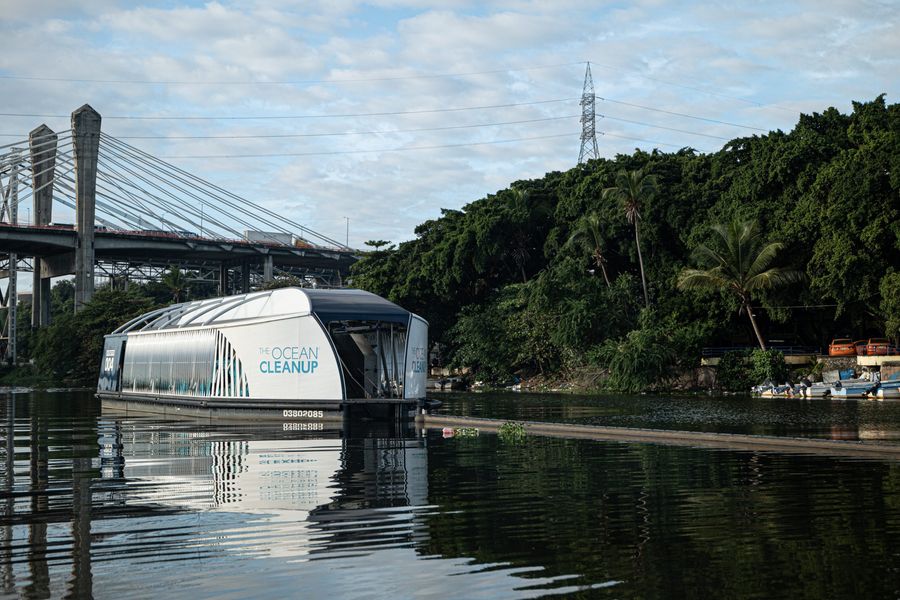 EXPANDING INTERCEPTOR DEPLOYMENTS IN 18 MONTHS
Connecting Coca-Cola's scale and global network with The Ocean Cleanup's technology and data solutions, this partnership aims to expedite the deployment of Interceptors across fifteen rivers worldwide by the end of 2022. We are a small organization so scaling up to 1000 rivers would take a significant amount of time if we did this on our own, which is why partnerships are key to our mission. Now, we can have access to Coca-Cola's international network across 200 countries and territories to engage and mobilize industry and individuals around the world. More specifically, Coca-Cola's involvement will include support with government affairs, licensing, finding the ideal operators for Interceptors and waste handling, procuring funding, and ensuring the sorting and recycling of the waste. This will not only help us to speed up deployments and scale-up, but it will also allow our team to remain focused on our strengths.
AN INDUSTRY FIRST
"As a global business, we are working to ensure that all of the material we use in our packaging is collected and recycled, so that none of it ends up as waste", said James Quincey, Chairman, and CEO, The Coca-Cola Company. "We support The Ocean Cleanup teams and technologies that are working to protect ocean ecosystems in the journey to safeguard our waterways."
It is no secret that many plastic bottles end up in the environment, including Coca-Cola packaging. Ultimately, we believe single-use plastics do not have a future, but we recognize that upstream changes take time and do not address what is entering our oceans right now. It is, therefore, logical for companies like Coca-Cola to step in and help us solve this part of the problem, as a supplement to driving improvements in their own supply chain. As the first in the industry to join our mission, we hope Coca-Cola's partnership with us will set an example for other global players to follow in suit.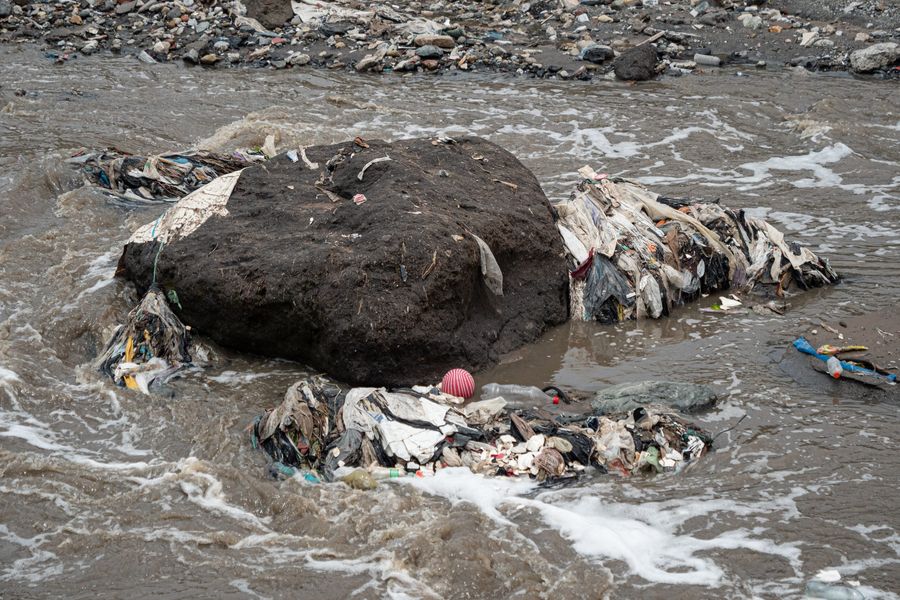 "The Ocean Cleanup's mission is to rid the oceans of plastic," said Boyan Slat, Founder and CEO, The Ocean Cleanup. "With 1000 rivers emitting nearly 80% of river-carried plastic into oceans, this massive problem grows by the day, which is why we are always looking to accelerate our progress. Among the waste we collect with our cleanup systems, we find many plastic bottles, including Coca-Cola packaging, so I applaud them for being the first in the industry to join our mission, as part of their wider actions to make a positive impact on worldwide plastic pollution. Our clear intent is to take our learnings from this partnership, which has the potential to evolve in the future and continue to scale rapidly. That's why I believe this is good news for our oceans."
To learn more about this Global Implementation Partnership and the actions taken by The Ocean Cleanup and Coca-Cola, please read our dedicated press release.