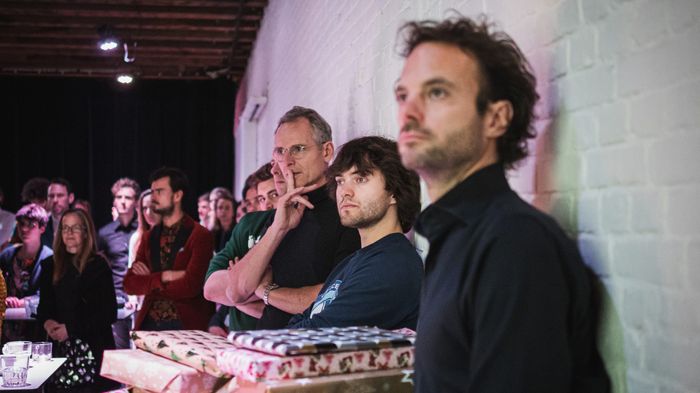 Announcement: Management Team Changes
At the start of 2021, The Ocean Cleanup will make changes to its management structure and cast.
After nearly four years of exceptional service to the Management team, Jos Huijbregts, CFO, will step away from his role as of February 2021. Since joining The Ocean Cleanup in March 2017, Jos has enthusiastically and passionately contributed to our financial and organizational development through his professional profundity. He strengthened our finances, hired key talents, and promoted the early roll-out of Interceptors in Asia. This summer, Jos made the decision to further develop his teaching, consulting, and supervisory roles outside of The Ocean Cleanup. We are grateful for Jos' contribution to a successful period of our organization.
To prepare for this change, the Management team has extended to include the position of Chief Development Officer, which has been posted since September 2020. This new role will focus on the organization's income streams from funding to sponsorships. From February 2021 and on, the Head of Finance position will report directly to the Managing Director. The corporate governance aspects of the CFO role will be assumed by the general counsel and MD roles, with the MD directly reporting to the Supervisory Board.
In addition to the CDO, the Director of Ocean and Director of Rivers have also integrated into the Management team. This change effectively reduced the number of management layers for the organization and helps us to maintain agility despite the growing number of employees.
Lastly, beginning January 1, 2021, Managing Director, Chris Worp, will make a long-planned transition to South Africa. Succession for the Managing Director position is in progress since this role ultimately cannot be fulfilled remotely. Until a successor is in place, Chris will continue fulfil his role from South Africa and will remain available for voluntary support to The Ocean Cleanup's activities in Africa thereafter.
Header image: From front, Chris Worp, Boyan Slat and Jos Huijbregts (December 2019).