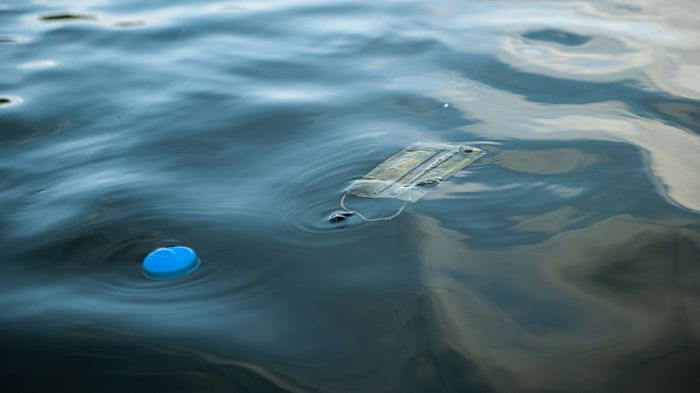 60 Leading Innovators Against Plastic Pollution Call for a Pragmatic and Inclusive Global Plastics Treaty
Back to updates
rePurpose Global and The Ocean Cleanup launch new alliance of leading plastic waste solutionists dedicated to empowering informed policymaking
New York, May 15, 2023 — Convened by rePurpose Global and The Ocean Cleanup, over 60 of the most consequential global solutions against plastic pollution came together today to form the Innovation Alliance for a Global Plastics Treaty (IAGPT). Recognizing that the ongoing United Nations-led negotiations process represents humanity's single most important opportunity to alter the trajectory of the global plastic pollution crisis for decades to come, the Innovation Alliance aims to elevate crucial perspectives from those closest to tackling plastic waste worldwide, and in doing so, help ensure that the Global Plastics Treaty lives up to its promised potential.
Plastic pollution has reached a tipping point, with millions of tons of plastic waste entering the ocean each year. Furthermore, 91 % of plastic waste is not recycled, and up to 1 million people die from mismanaged waste every year. In response to this crisis, thousands of solutions and technologies have emerged and rapidly scaled their impact in recent years, demonstrating a clear case that indigenous innovations and entrepreneurship-led systems change lie at the heart of tackling global plastic pollution.
However, this plastic action ecosystem has largely developed in a vacuum separated from the institutional world, and so far, its voices have been acutely underrepresented in global policymaking. "The first round of treaty negotiations saw plenty of demands being Jobbed in every direction, but not a whole Jot of solutions. Out of the 1000+ delegates at JNC-1, there were hundreds of advocacy groups present, ranging from the World Wildlife Fund to the petrochemical lobby, but barely a handful of delegates representing actual solutions against plastic waste." said Svanika Balasubramanian, Co-Founder & CEO at rePurpose Global, a leading platform that helps hundreds of companies and governments take action against plastic waste across the entire value chain.
"It was precisely this glaring lack of representation of solutionists at INC-1 that inspired our two organizations to come together and convene the Innovation Alliance," said Boyan Slat, Founder and CEO at The Ocean Cleanup, the international non-profit organization developing and scaling technologies to rid the oceans of plastic. "We realized that a plastics treaty negotiation that does not actively involve innovators will risk producing a piece of text that sounds promising on paper but doesn't empower those who are actually doing the work on the ground."
To date, the Innovation Alliance has attracted dozens of influential organizations active in tackling plastic pollution across its entire lifecycle, including reuse & refill, alternative materials, philanthropies, recycling Al & technology firms, startup incubators, pollution cleanup, academic institutions, and waste worker organizations. Together, this cohort of 60+ organizations have raised over $500M to support their endeavors to date, are active in more than 120 countries, employ tens of thousands of people, and form the backbone of waste prevention and remediation infrastructure globally. Some of the founding members include AMP Robotics, Ocean Bottle, Sway, SecondMuse, Recykal, Sustainable Ocean Alliance, Fondation de la Mer, Delterra (previously McKinsey.org), SALT, Mananalu, Saahas, Enviu, Greyparrot, and CruzFoam.
The Innovation Alliance will kickstart its activities in the lead-up to INC-2, the second out of five UN negotiating summits for the Global Plastics Treaty to be held in Paris later this month. Ahead of the summit, the IAGPT's endorsing organizations are calling out the need for a pragmatic and inclusive treaty that specifically 1) leverages valuable data & insights from the plastic action innovation ecosystem towards informed policymaking and effective regulation enforcement 2) recognizes, safeguards, and promotes the inclusion of existing innovations, from source to sea, in global regulatory frameworks 3) eases the complexity around traditional government financing and improves access to flexible financing for solution-oriented organizations.
For more details on the Alliance's activities and priorities, please visit the IAGPT website and the Vision Statement.
---
ABOUT REPURPOSE GLOBAL
rePurpose Global is the world's leading Plastic Action Platform, dedicated to bringing together brands, innovators, and policymakers to collectively combat the plastic waste crisis. Through its pioneering solutions, certifications, and activations across the entire circular economy value chain, rePurpose has helped more than 300 purposeful companies measure and reduce their plastic footprints, while driving systems change on a global scale.
Since inception, rePurpose has delivered critically lacking waste management services to millions of households, especially in vulnerable coastal regions of India, Indonesia, Colombia, Ghana, Kenya, United States, and the Dominican Republic. In doing so, the organization has enabled the recovery of over 13.5 million kilograms of plastic waste from the environment to date, while positively impacting the lives of thousands of waste workers and micro-entrepreneurs across the world.
rePurpose Global was founded in 2016 by Svanika Balasubramanian, Peter Wang Hjemdahl, and Aditya Siroya, and now employs over 70 full-time team members across offices in Miami, London, Bangalore, and Mumbai. For more information, please visit https://repurpose.global/
ABOUT THE OCEAN CLEANUP
The Ocean Cleanup is an international non-profit organization that develops and scales technologies to rid the world's oceans of plastic. They aim to achieve this goal through a dual strategy: stemming the inflow via rivers and cleaning up the legacy plastic that has already accumulated in the ocean. For the latter, The Ocean Cleanup develops large-scale systems to efficiently concentrate the plastic for periodic removal. This plastic is tracked and traced through DNV's chain of custody model to certify claims of origin when recycling it into new products. To curb the tide via rivers, The Ocean Cleanup has developed Interceptor™ solutions to halt and extract riverine plastic before it reaches the ocean. Founded in 2013 by Boyan Slat, The Ocean Cleanup now employs a broadly multi-disciplined team of approximately 140. The foundation is headquartered in Rotterdam, the Netherlands.
For more information, visit: theoceancleanup.com and follow @theoceancleanup on social media.
CFF Communications, Amsterdam
Niels Broekhof
press@theoceancleanup.com
+31 (0)6 30 37 49 30
The Ocean Cleanup U.S. Media Representative, San Francisco
Alan Dunton
adunton@shiflcomm.com
+1 415-290-8219
rePurpose Global
Yulu PR
repurpose@yulupr.com
+1 604.558.1656