Replay
The Ocean Cleanup
Checkpoint 2022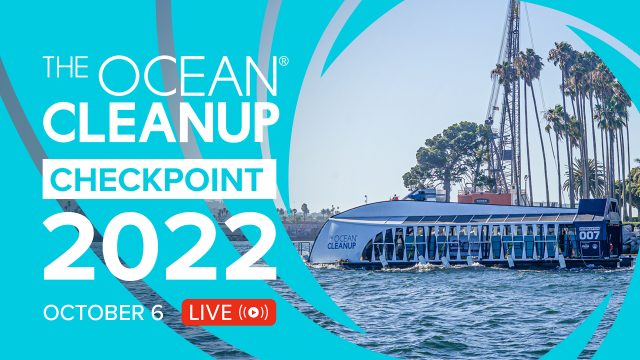 Replay a live update from The Ocean Cleanup crew in Los Angeles (US) and Rotterdam (NL)
The Ocean Cleanup towed Interceptor 007 to its deployment location in Ballona Creek, Los Angeles County, USA.
As the sun rose, the latest generation of our Interceptor technology was towed along the iconic coastline and beaches of California to its deployment location. Over the coming days, Interceptor 007 will be installed and trialed to begin preventing trash from reaching the ocean.
To mark this checkpoint in our journey, The Ocean Cleanup broadcasted the entire towing operation live from onboard Interceptor 007 in the Pacific Ocean as well as from The Ocean Cleanup HQ in Rotterdam, where crew members (and special guests) monitored the operation, shared stories and discussed where we are and where we're going with our mission.