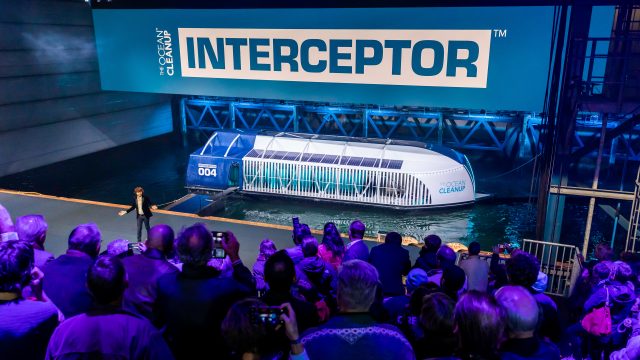 There's more to the story.
For the past four years, we've been working on technology to intercept river plastic pollution. On October 26th, we unveiled the Interceptor. Rewatch the announcement here.
Earlier this year, Globus family of brands became an Official Partner of The Ocean Cleanup as part of its many efforts to increase its sustainability efforts. Globus is committed to sustainable travel and minimizing its impact on the environment and to reducing its dependence on non-renewable resources – such as reducing its single use plastics onboard, their 'Leave Only Footprints, Take Only Photos' policy and their environment preservation projects. To build on our partnership, Globus made a significant financial contribution to help to make this launch event happen, and make this a moment we will all never forget.