FAQ
What types of plastic do you find in the middle of the ocean vs closer to shore?
Not all plastic makes its way to the garbage patches once released into the aquatic environment. During our expeditions and cleanup missions, we have mainly seen and caught HDPE plastics (High-Density Polyethylene), with a smaller fraction comprised of LDPE (Low-Density Polyethylene) and PP (Polypropylene). Their density is lower than water, which makes them stay afloat and more likely to persist in the ocean for long periods.
Examples of plastic products we find in the ocean, typically made with HDPE, are:
Fishing equipment, ghost nets
Bottle caps
Toothbrushes
Detergent bottles
Shampoo, conditioner, shower gel bottles
Some types of beverage bottles
Crates
Pieces of buckets
Toys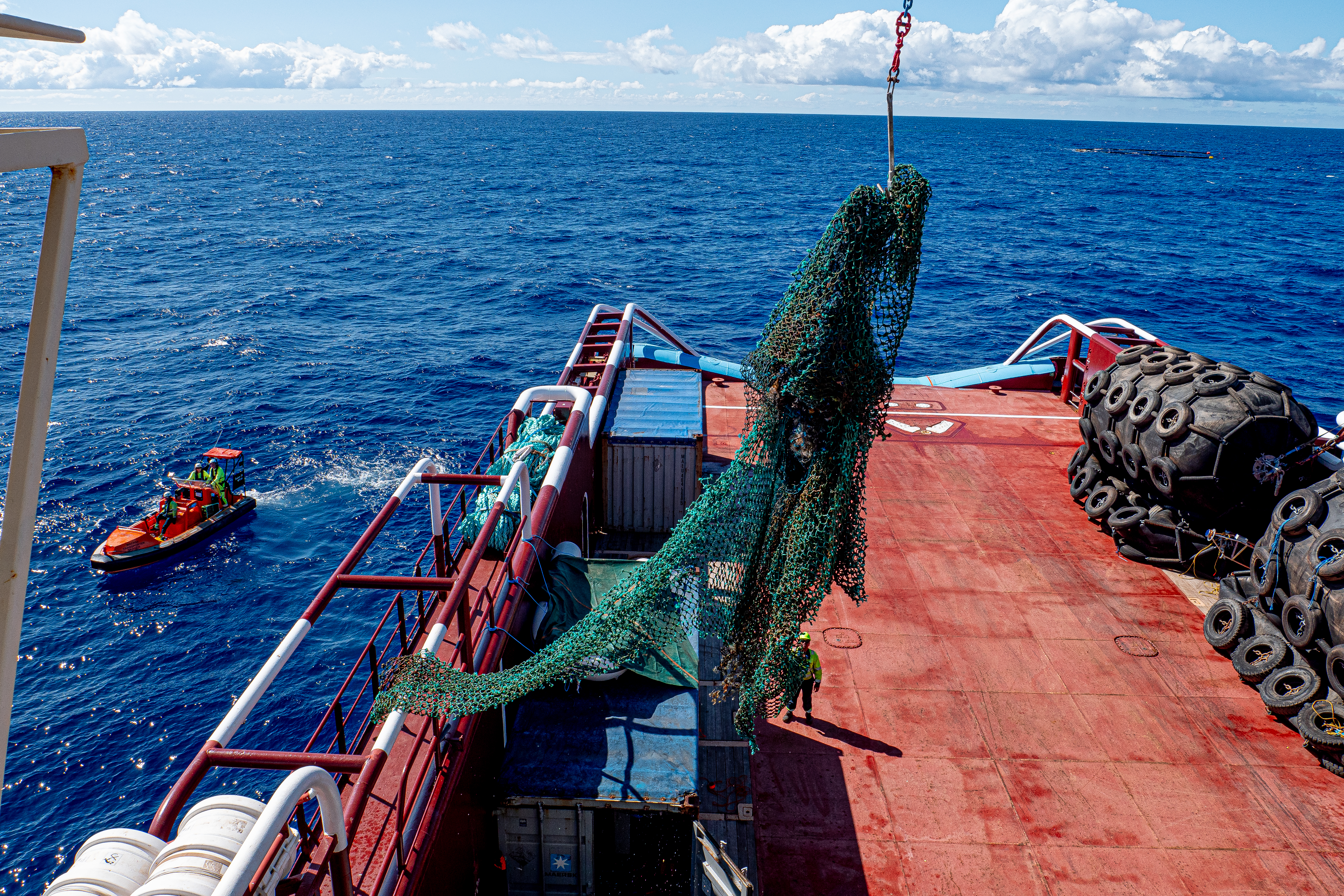 Ghost net lifted onboard the vessel in the Great Pacific Garbage Patch, during the System 001/B mission 2019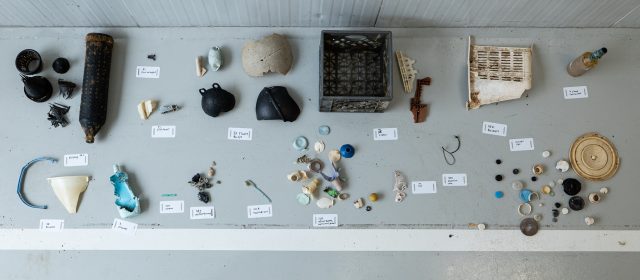 Examples of plastic caught during the System 001/B mission in 2019.
Other plastic types usually wash up on the shore, or sink close to the coast. Examples of these plastic types are:
Plastic bags
Cigarette filters
PET bottles (note: the cap does float)
Styrofoam food- and beverage containers
Straws
Textiles made of plastic
With our Interceptor solutions, we aim to catch plastics before it beaches, sinks, or escapes to the ocean. Our ocean systems will tackle the legacy plastic already out there, as it can take decades before plastic pieces make it to the ocean garbage patches.
Learn more about plastic becomes ocean plastic on our Ocean Plastic Explained page.