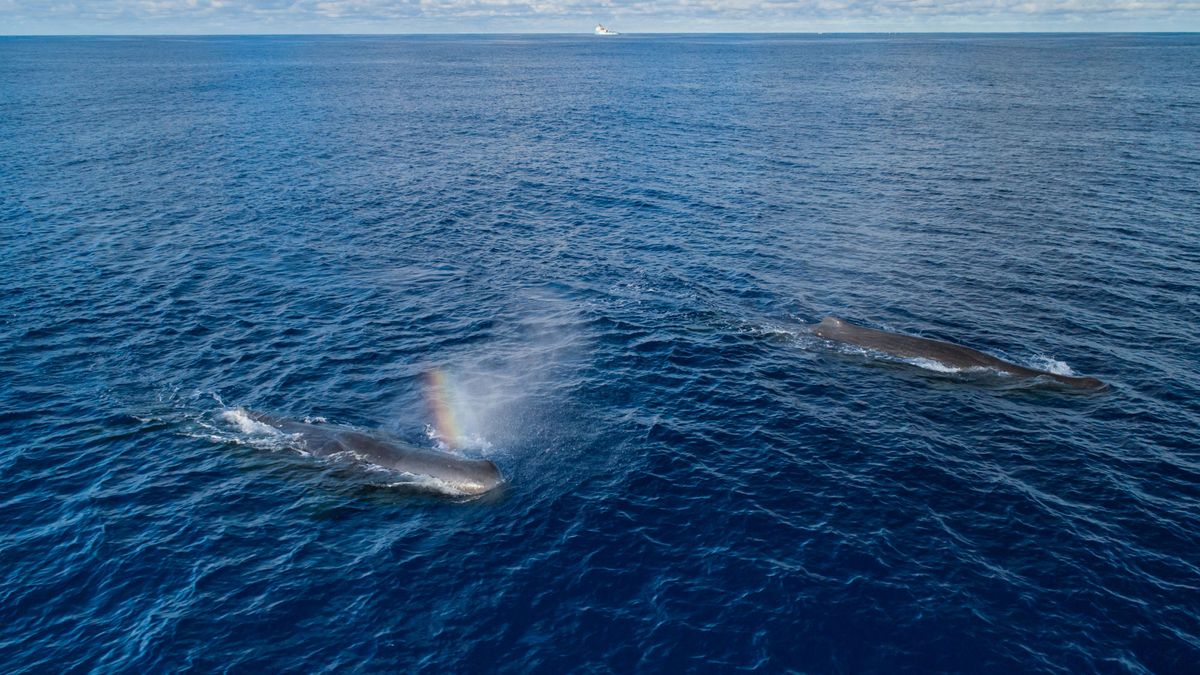 Environment
Our main cleanup driver
Protecting the natural environment is at the core of our work. It's the main driver behind the development of our technology. Our Environmental team consists of scientists and professionals in fields such as marine biology, oceanography, and marine biogeochemistry; some of whom are experts in protected species, environmental assessments, and anthropogenic impacts. We continually seek to have a greater understanding of the relationship between our technology and the environment with the goal of maximizing the net positive effect of our impact.
Marine life monitoring
The Great Pacific Garbage Patch is a vast expanse of marine debris, but it's not just plastic waste that makes up this area of the ocean; many ecosystems exist within and around these waters. To protect this life and clean up the pollution, it's vital to understand and monitor the impact of our operations. When developing System 03, the engineering team and the environmental team worked closely together to make safe design choices, and more advanced techniques were added continuously. Monitoring is conducted for the duration of operations to gather data and insights on the sea life around the system and in this region of the ocean.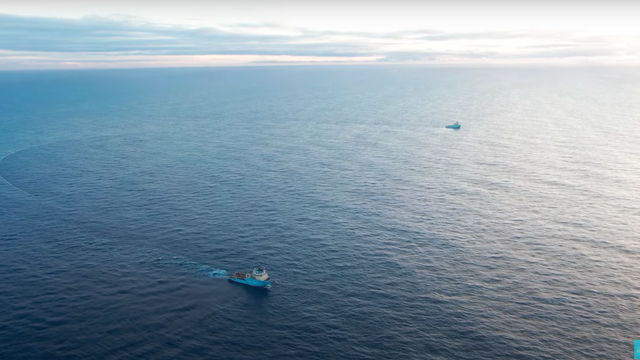 Offshore crew reacts to possible animal entanglement
In June 2019, while our team was offshore in the Great Pacific Garbage Patch with our second system, System 001/B, the crew spotted several dolphins swimming around a ghost net. Because there was a concern that one or more were possibly entangled, the team rushed to the scene to help the animals and to remove this dangerous plastic debris.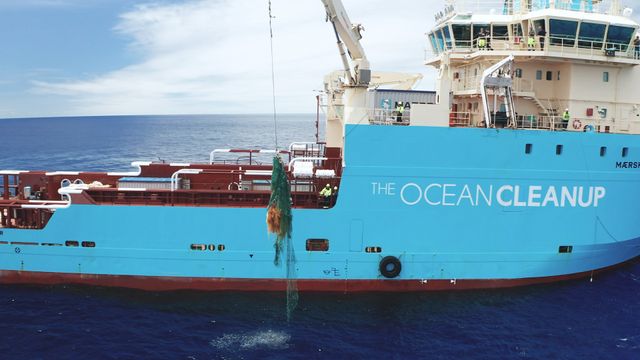 Plastic contents in turtle's stomach
In this video, a necropsy is performed on a recovered sea turtle during a practical training with NOAA in San Diego. The turtle in this video had only lived in the wild for one year and is now an important reminder of why cleanup is necessary.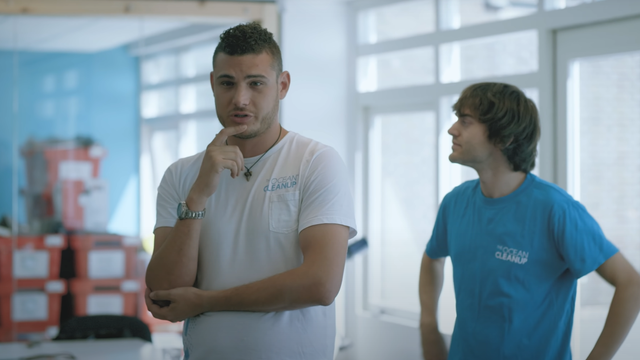 Contact
For questions, please reach out to us at environment@theoceancleanup.com